A short ROT ride but a good ride!
G'day!
Well tonight proved that even short rides with small numbers can be great. Kimba decided tonight before we all headed to Joe's Garage for bike night we should go for a short bike ride. We met up at the docks then headed up to the top of the mountain then down through Lower Longley, Longley, back to Hobart via the Southern Outlet and back to Joe's for bike night. All up about 120 K's on a beautiful Tassie spring night. Thanks to everyone who came along.
TTFN, Dutchy
Ride start.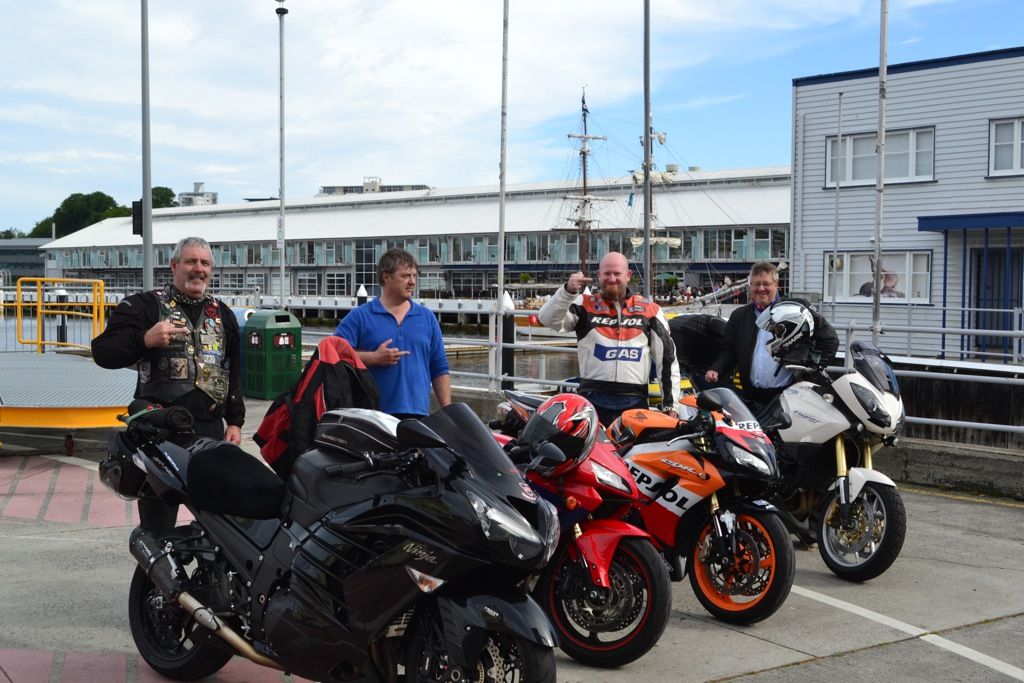 The ROT salute at the docks.
At the Springs on the way up the mountain.
Nice line up.
I will just push this Honda out of the way.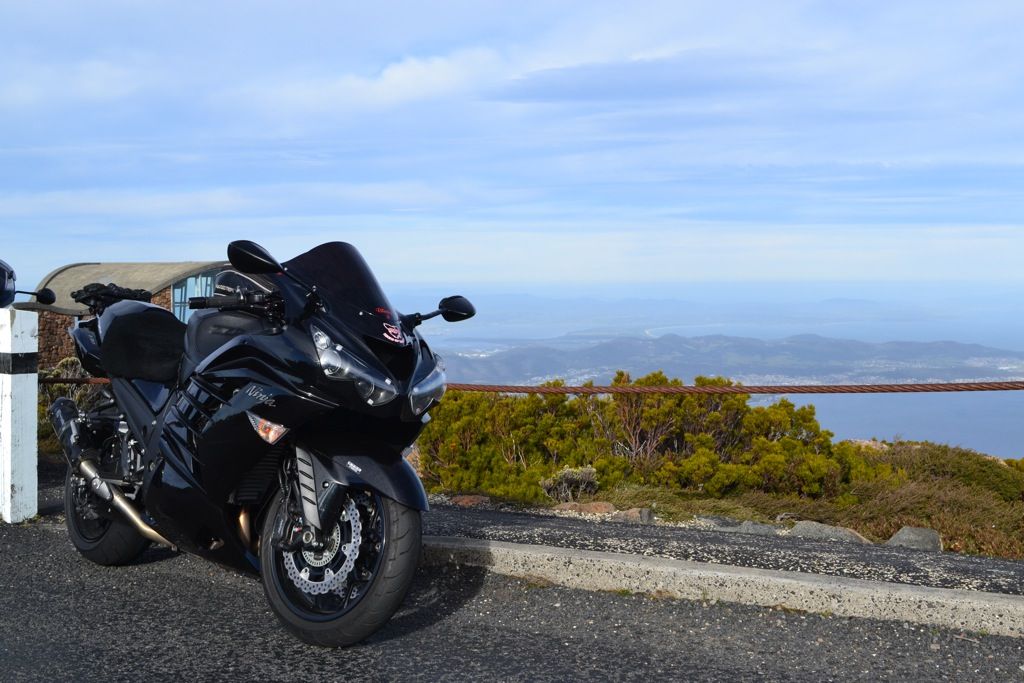 The Evil Black Queen of the mountain.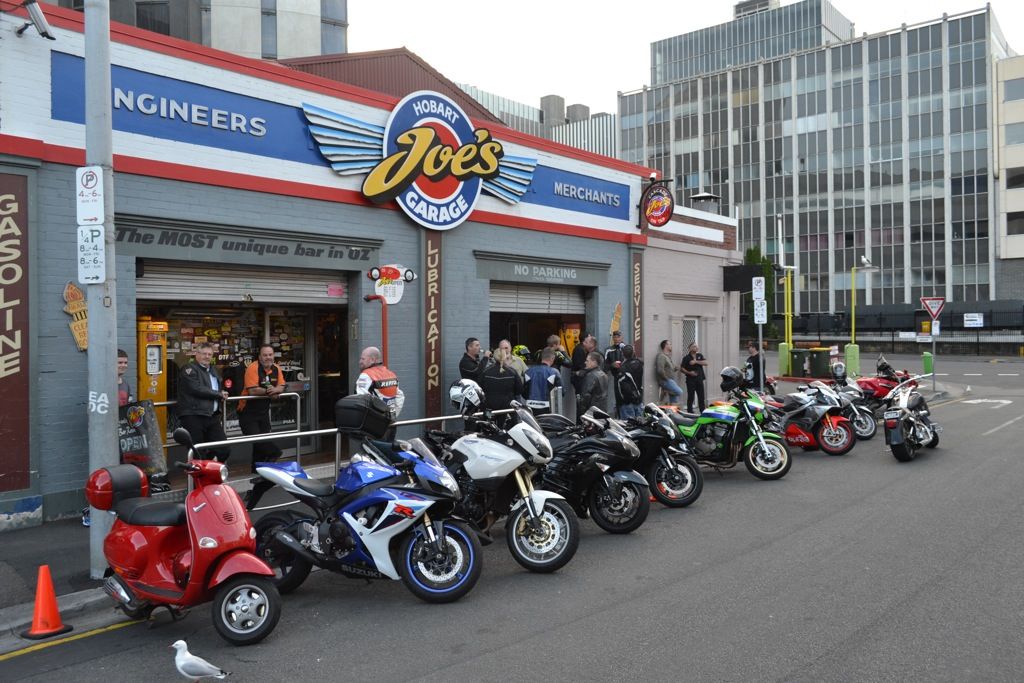 Back at Joe's Garage.