Discussion Starter
•
#1
•
Another great BOAR ride yesterday. Steve had to go up to Launceston to pick up his nephew inlaw's ZX-6. So a few of us decided to go up and ride back with him to keep the old Tiger rider company. Paul J had a chance to ride Gary's MV from Campbell Town to Richardson's Harley Davidson dealership. Paul J reckons it was like riding an ironing board. Bit like a super model, great to look at, but hell to live with. I was pretty impressed with Richardson's and think a few dealerships in Hobart could learn a lot from them. If any of you are visiting make it a point to check it out. The trip home was a good one with a stop at the Ross Bakery where it was heard from Kimba that he would have a ZX-6 in his shed. You heard it first here the great Kimba has been won over by another great Kwaka. All up a short 254 K's for me and thank's to Paul J, & Gary for keeping us company. Until next time everyone keep safe.
TTFN, Dutchy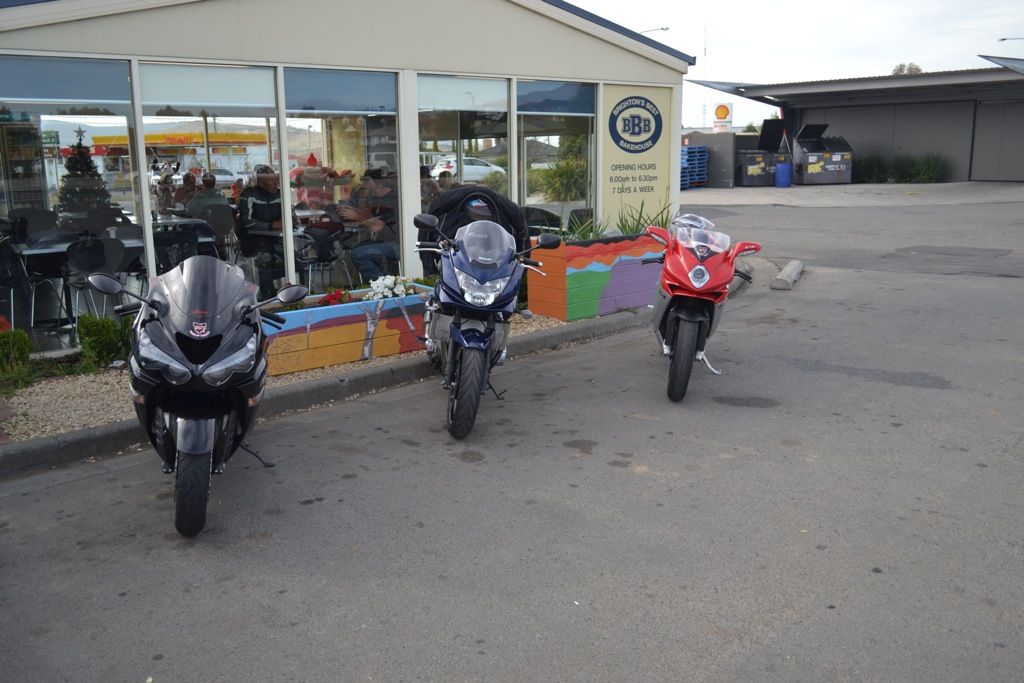 Early morning meet up at Brighton Bakery.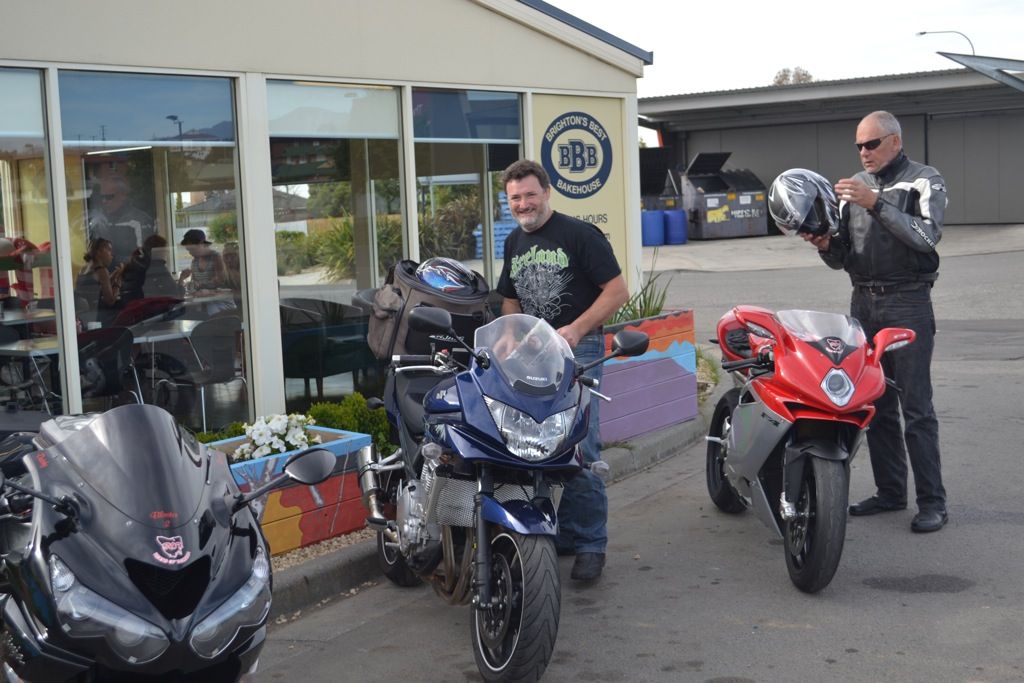 Paul J getting ready to head off.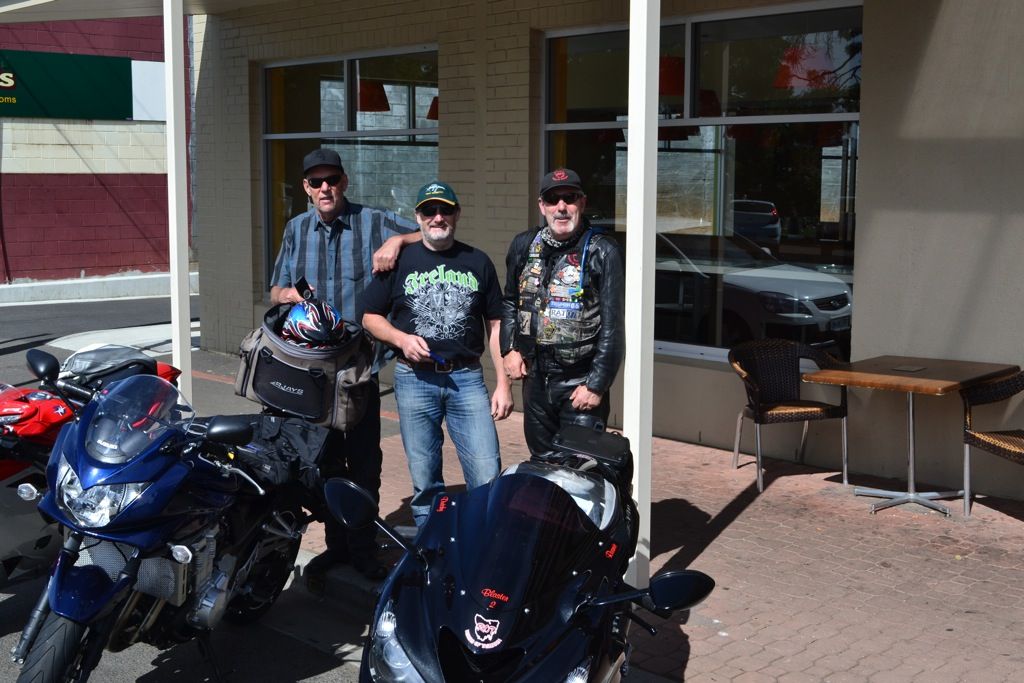 Quick coffee & fuel stop at Campbell Town.
Paul J getting a few tip from the MV master Gaza before heading off to Launny.
Gary looking around Richardson's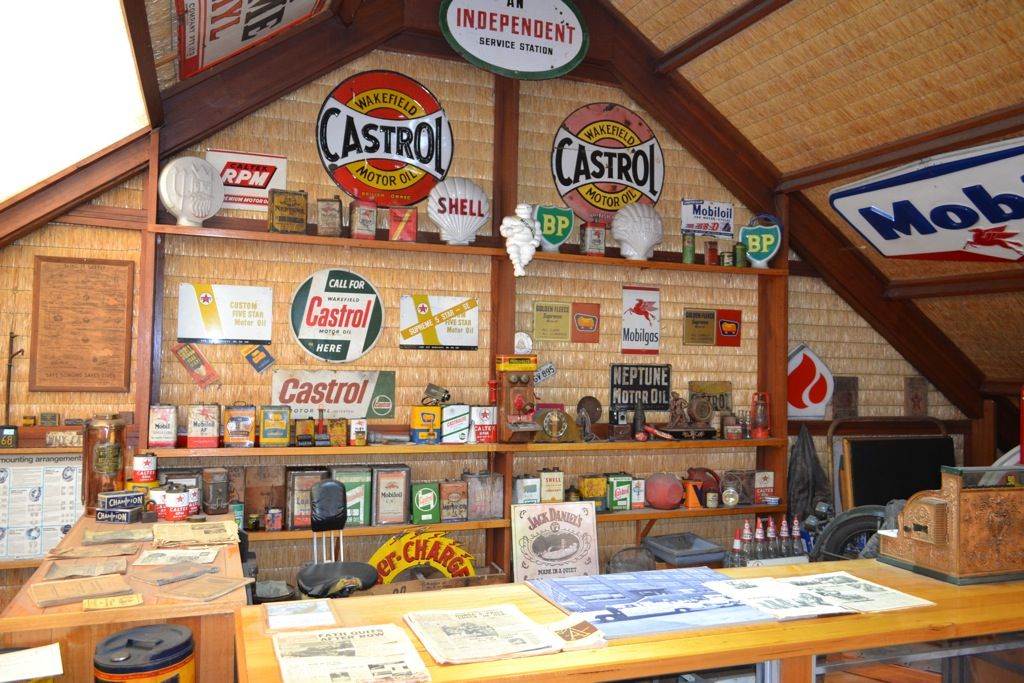 Inside Richardson's.
Kimba thinking about the trip home on the ZX-6.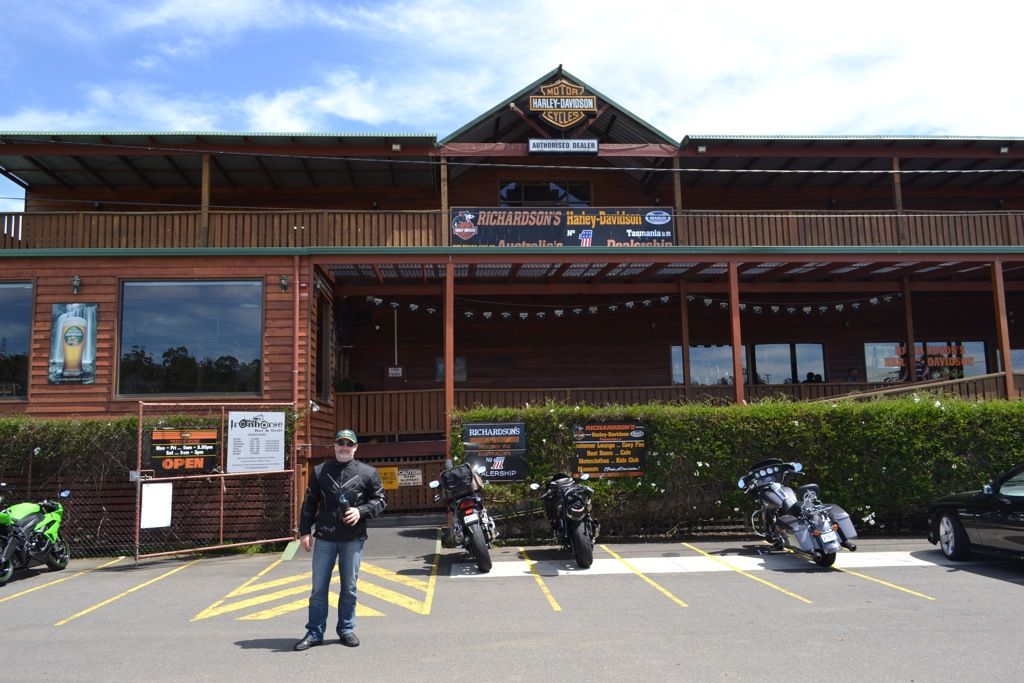 Paul J outside Richardson's.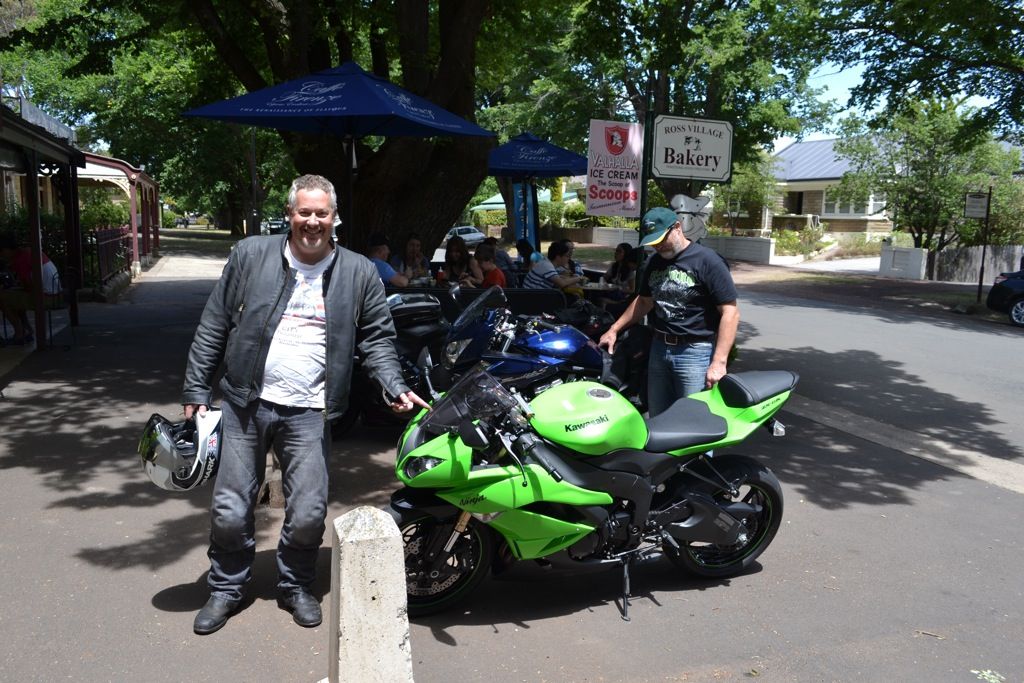 Kimba at the Ross Bakery.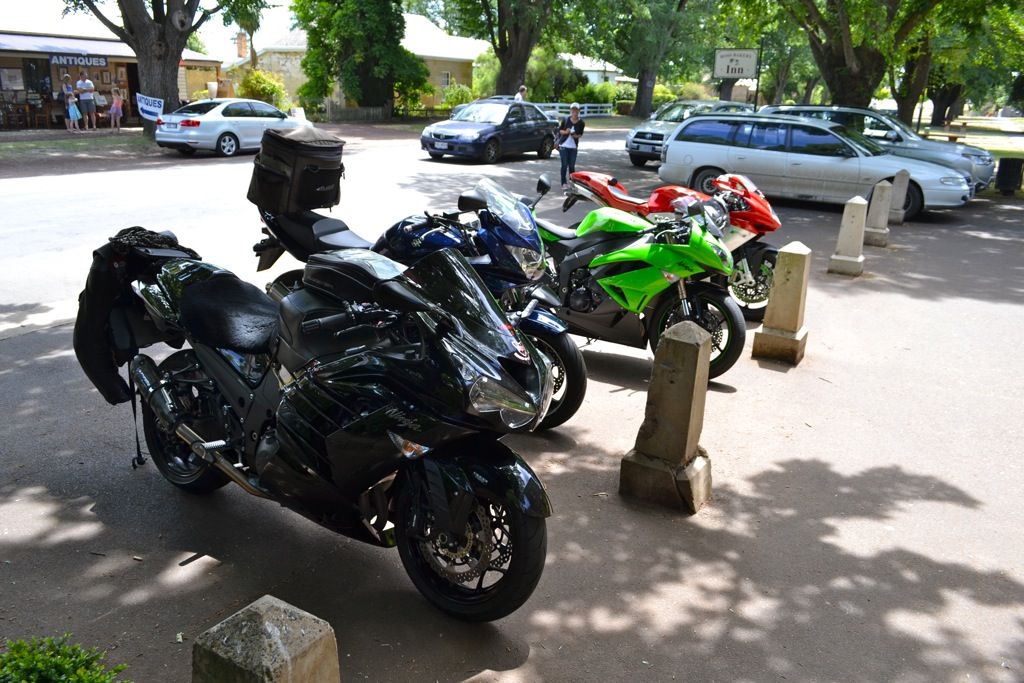 Bikes lined up outside the Ross Bakery.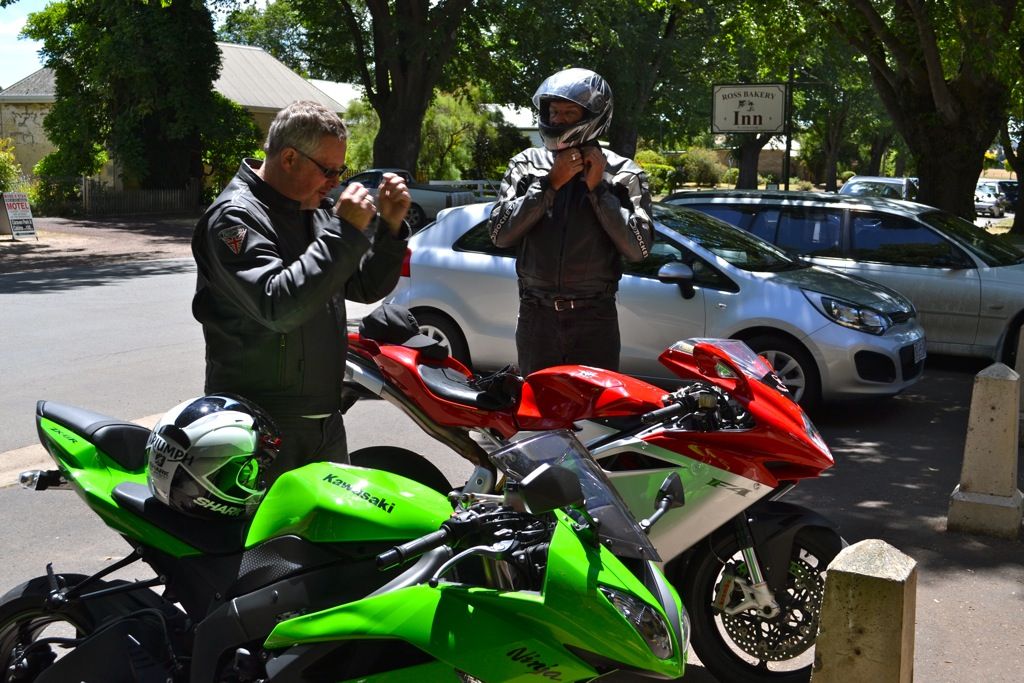 Oh Shite back on this little thing again.