Discussion Starter
·
#1
·
For those with a minor oil leak down the left side of the engine, one possible solution may be to replace the camshaft sensor O-ring.
I'm 99% sure that with as much oil that is all over, that it's my valve cover gasket that needs replaced. But since this is going to be a $.50 job and super easy to get to, I'll try this first.
*The O-ring part number is 92055 (but I'm just going to Home Depot or Lowes, I'm sure they'll have something similar - I'll probably get one that's a hair fatter just to make sure there's no blow-by)
**This is a pretty elementary procedure, but I don't think there are any pics of it on the site. Figured I'd add some - might make it easier for someone in the future.
1. There is a 10mm bolt right next to the sensor that needs to be removed first. It's just on the inside of the sensor and not visible in the pic.
2. The cam sensor just pulls straight out of the hole. It may help to turn the unit clockwise and counter clockwise while pulling it out. Here's a pic with the sensor out. The O-ring fits into that groove. Here, the O-ring is already off - sitting on my finger.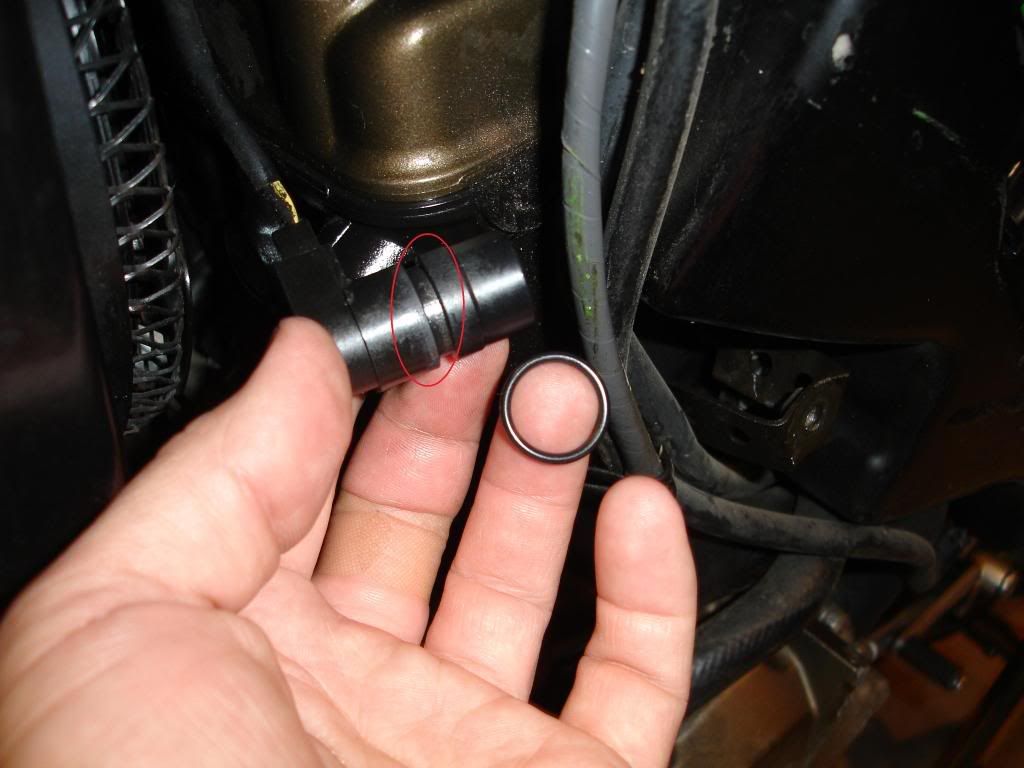 Slide a new O-ring on, fit the unit back into the hole, bolt it in and you're done.
It's just that easy.
Here's a good pic of the hole the sensor fits into, and the bolt hole you couldn't see in the first pic.
(you can see the sensor hanging in the lower left of the pic, with the brass bushing that the bolt goes through)