This is cut/pasted from my post in another forum, although the carbs are 38mm EXUP mikuni's the procedure is the same.
You may find that if you have Ben the tang and it's not altering the fuel height, then the fuel is bypassing the needle, if you have new (correct) needles, then the needle housing must be worn, or the fuel is leaking past the "O" ring on the housing itself.
------------------------------------------//-----/-----------------------------------
This is the procedure to set the FLOAT HEIGHT to 14 mm.
This is not setting the procedure to set the FUEL HEIGHT (as mentioned in the manual) although it should be correct when the FLOAT HEIGHT is set to 14mm
You need to make a gauge like this out of cardboard or an old credit card, the part that sits over the floats needs to be 14mm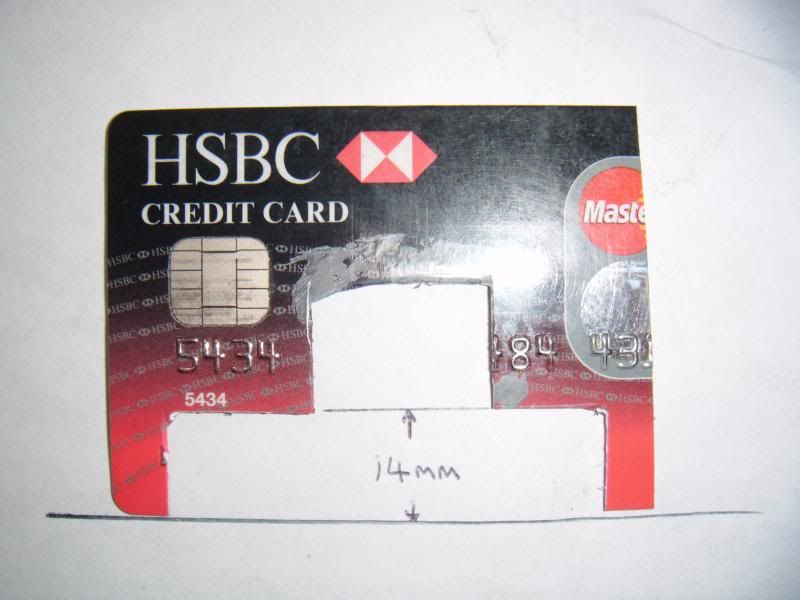 You need to fit your new seals/needles etc and then refit the bowl like this to ensure the float is held securely, the jet holder can be fited or not, it doesn't matter
You need to invert the carbs and have them sitting at an angle like this
so that the float is resting on the needle but not compressing it, like this
not like this
You can now use your gauge to set the height that the float sits above the gasket face of the carb, the highest float should just touch your gauge like this.
You have to bend the small "tang" that depresses the centre pin of the float needle to achieve this.
Reassemble the carbs and you're done