Discussion Starter
•
#1
•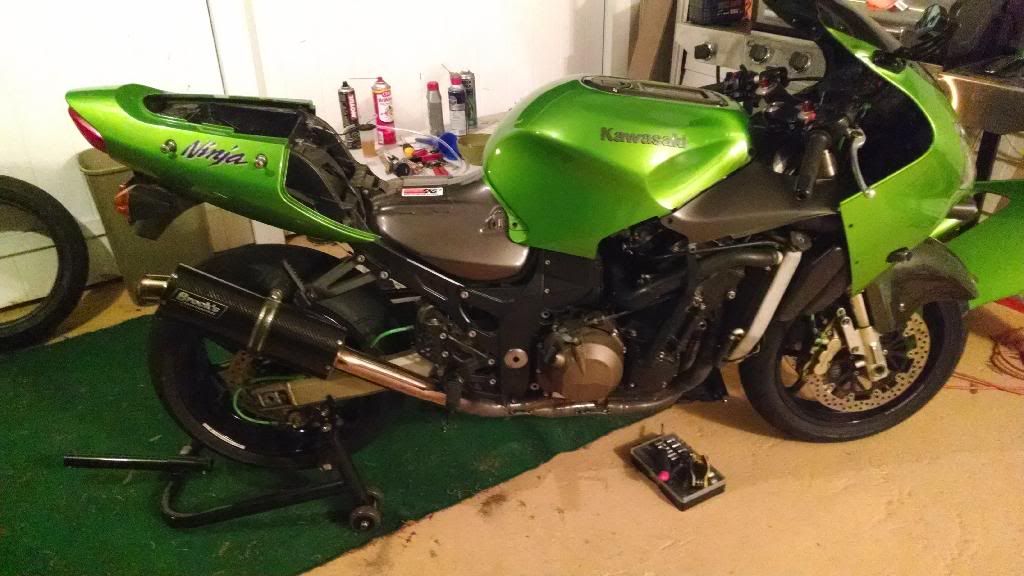 Well it was a great start for my 12 this year. $10,000 invested and looking good. But I'm afraid the year has ended with a detonation. Rode the 12 hard home from the beach on Sunday. The next day I went to start it and nothing happened. Wouldn't turn over. I had that feeling of your heart dropping out. Went to the back wheel on the stand, put it in 2nd and tried to spin the wheel. SIEZED SOLID! SHIT!! Nothing like the quiet sound of death.
I was going to build it in the summer but I guess the bike has spoken first. Now going in for complete rebuild. Rebuilding base, JE 1290 kit for pistons and cylinders, and will be doing headwork. Not sure if I want new cams or just stay with the stock. Are there any trade offs with going with bigger cams?
Well any way I spin it, it will be a fresh new motor soon. Anxious as hell as to what the future holds for my 12. I'll post up progress and numbers within the next couple of months. Any advice on the headwork would be appreciated.