Discussion Starter
•
#1
•
Well today's Memorial ROT ride was a cracker. It started with a beautiful summers morning in Richmond with an early morning interview with Greg Hirst for his TV show Temporary Australians, and yes when asked about how the ROT was started I did tell him how we started because of some wanker with his head up his own arse decided that we couldn't ride with them because we didn't ride British bikes. I told you all I don't get mad, I just get even!
Anyway about 45 riders we headed off for Orford with Greg and his cameraman filming us to Buckland and we arrived Orford in one piece, although one of our riders got to have a roadside chat with the police. He is one lucky man because he got caught pushing well above the speed limit and passing on double lines and got a caution, that is all. The police haters in Qld will have a pink fit when they read this.
After a Coffee at Orford we then headed for our next stop at Swansea and again everyone arrived safe and sound.
We then headed for or lunch time and memorial service at Coles Bay. A bit of history, one of the reasons we go to Coles Bay is that it was where Phil Haines was heading when he was tragically killed so each year we finish the ride there for him.
A big thanks to Phil's sisters for the BBQ they put on for us at Coles Bay, and hope there was enough money collected to cover your costs.
After lunch we then moved down to the beach and must say it very humbling to be allowed to speak for these great guy's who are no longer with us. Again we had to add another name to our list as Adam Kuy's who was the son of one of our Northern ROT riders was tragically killed going to work one morning. I am so sorry for Adam's Dad and I can see the pain you are feeling, and hoped that today may have helped a bit.
After the service we then headed back home stopping at Swansea, Orford and finally at Richmond for an after ride drink at the Richmond Arms Hotel.
All up we did 483 k's without incident apart from some looks from several police along the way.
I would like to thank the Northern ROT guy's & girl's for the great effort you all made to attend today's ride. I would also like to thank Phil Haines sisters for the BBQ and both Andrea & Sue and their families for allowing us to have this ride in both Phil & John's names.
RIP, Phil, Matt, John, & Adam, may you all ride on always.
TTFN, Dutchy.:thumbup::mfclap: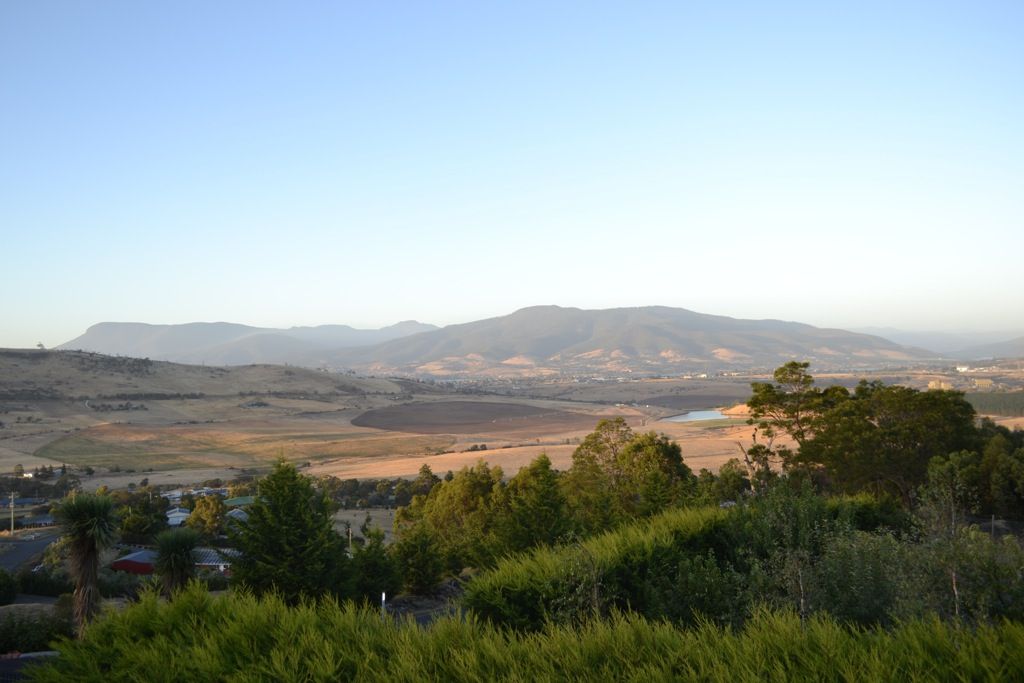 Another fantastic Tassie summers day.
B2 ready to ride.
Main street of Richmond before the ride.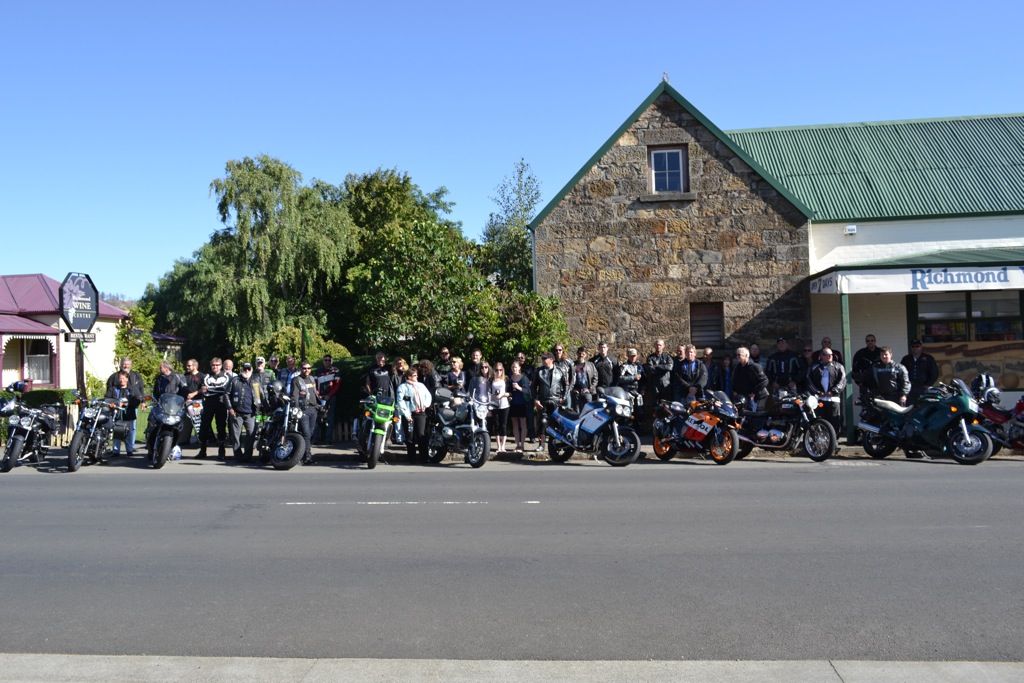 The ROT before the ride.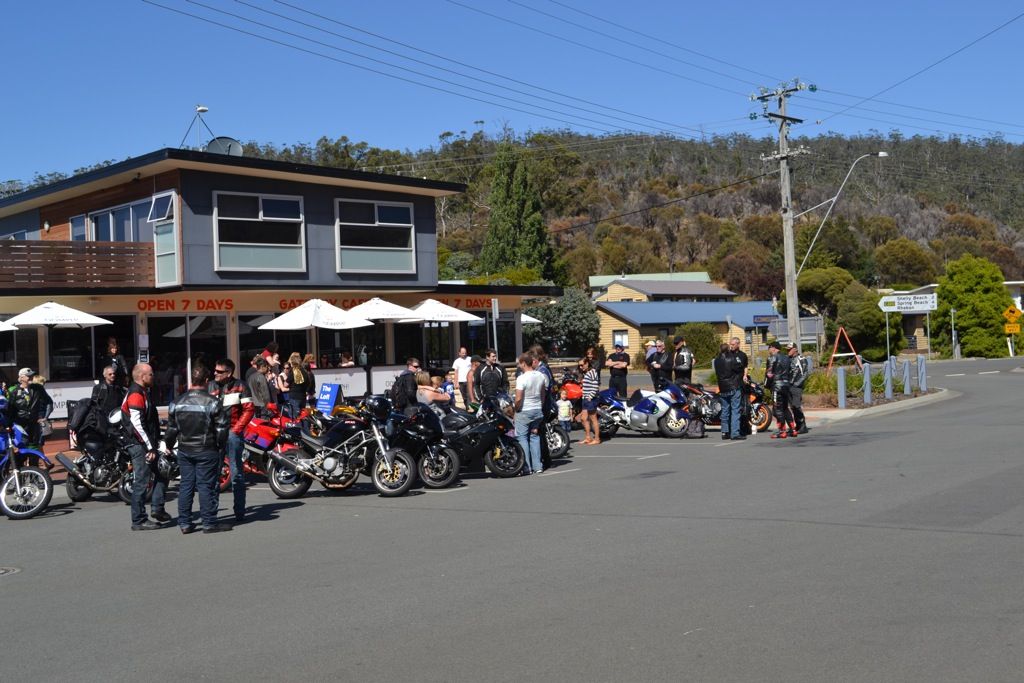 Orford.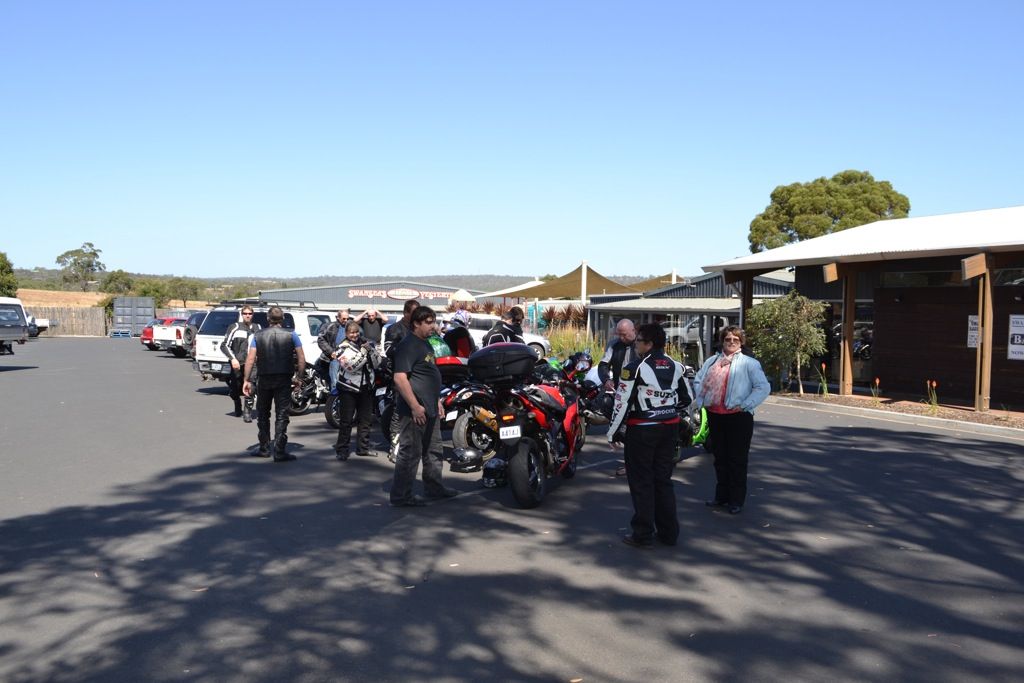 Swansea.
Coles Bay.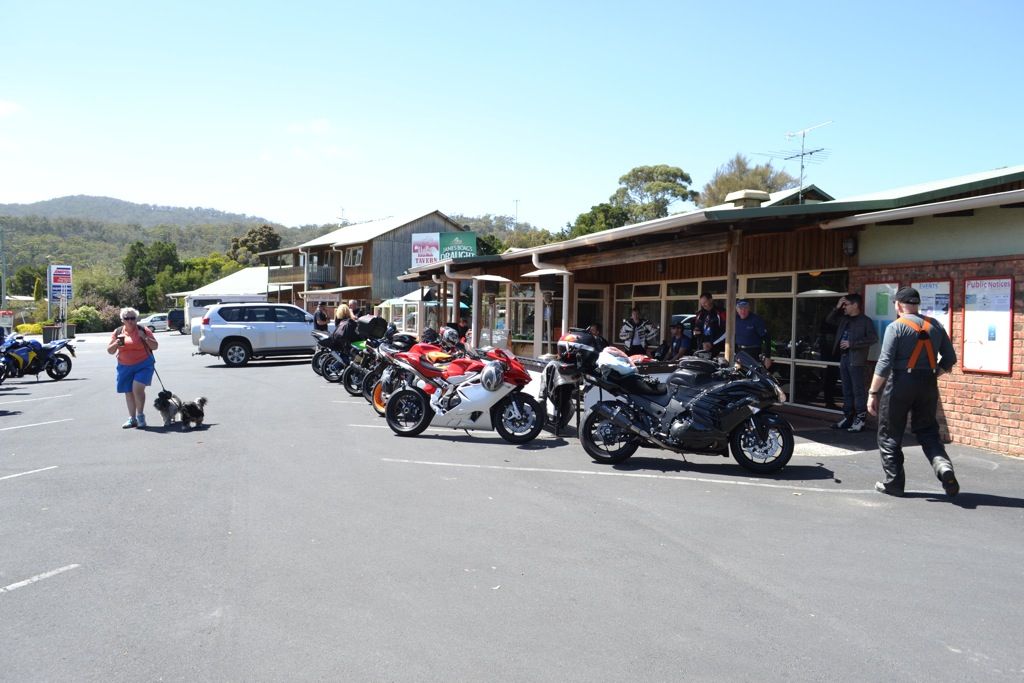 Pub carpark at Coles Bay.
The Coles Bay beach.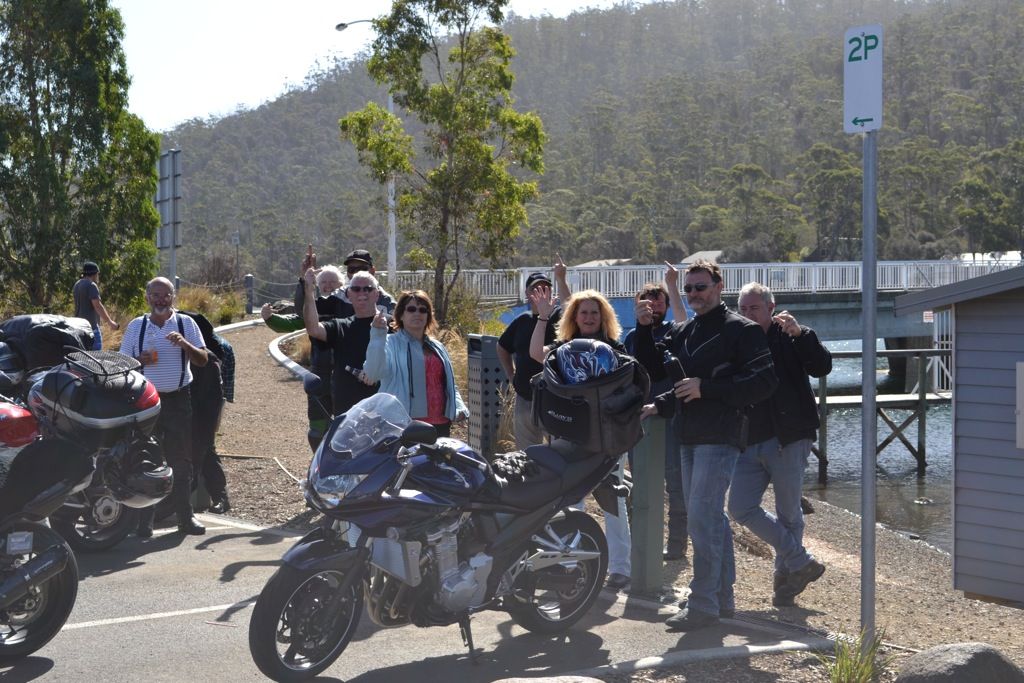 Back at Orford.
Shirena & B2 at Orford.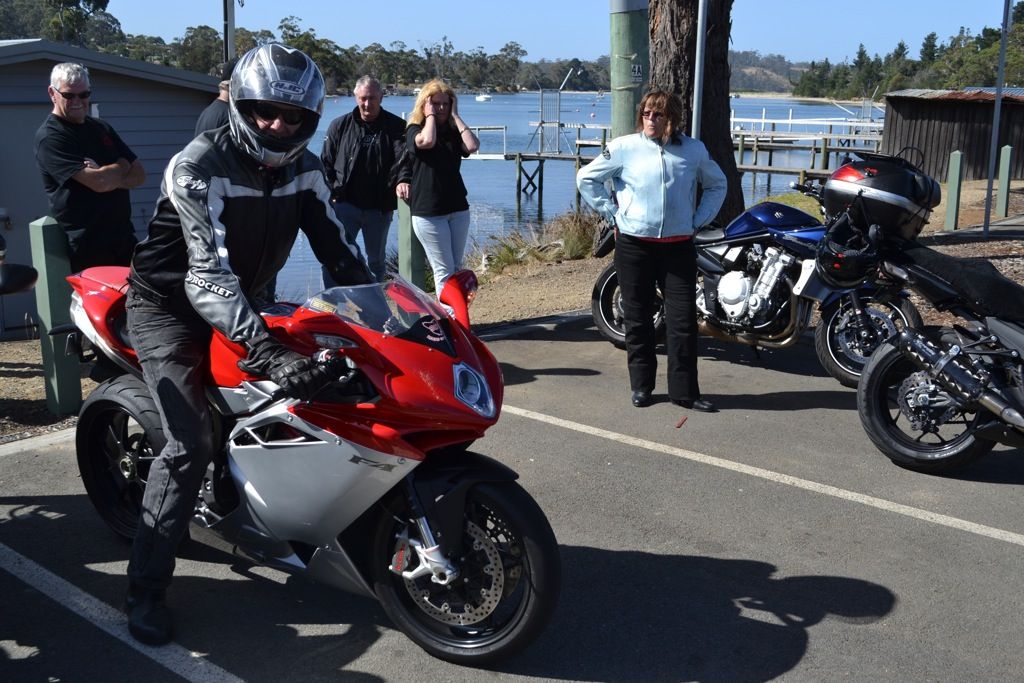 Gary cranking up the mighty Agusta.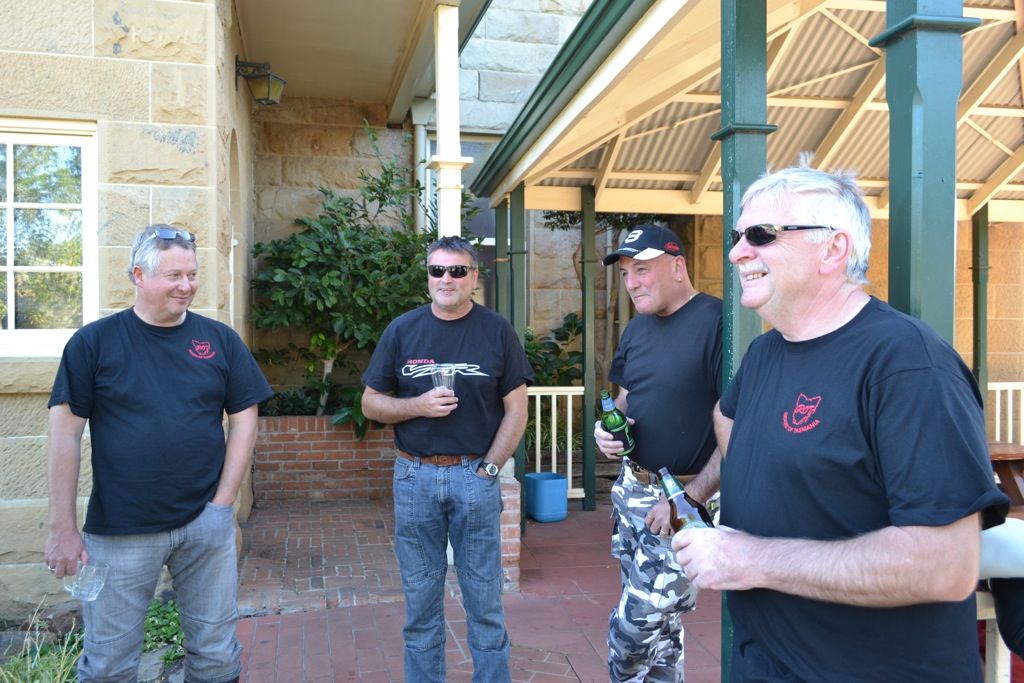 Back at Richmond, for after ride drinks.