Well another beaut Tassie day and another great ROT ride. The day started quietly in Richmond with about 30 or so bikes and riders ready to do the run up the East Coast Road to Bicheno. Our first stop was at Orford where Gary & I brushed with the law over our parking habits.
From there it was on to Swansea for a fuel stop and then on to Bicheno for lunch at the Beachside Hotel. The food was great and so were the staff and think everyone was well fed.
The trip home was pretty good with some of the group electing to head back via Lake Leake Road. On the trip home we stopped at Swansea, Orford and finally back to Richmond for an after ride drink at the Richmond arms hotel.
All up we did around 350 K's and I would like to thank everyone who made the effort to get out today for another great ROT ride. As usual to the new riders thank you for coming along and giving the ROT a go, and I am sure you enjoyed yourselves, and see we don't bite!
A quick lesson was learn today from one of our original rides. Yes PP who has won the RDAA a few times did not refuel in Richmond. He then discovered that he was low on 98 fuel found there was non to be had in Orford, Triabunna, back at Buckland and finally got 93 back at Orford. He then went on to Swansea where he got 98. We spent worrying time waiting for him to show up at Bicheno. Mind you we were going to send a search party out to find him but only after lunch. PP your are a true Dumbarse. Lol.
Ride start in Richmond.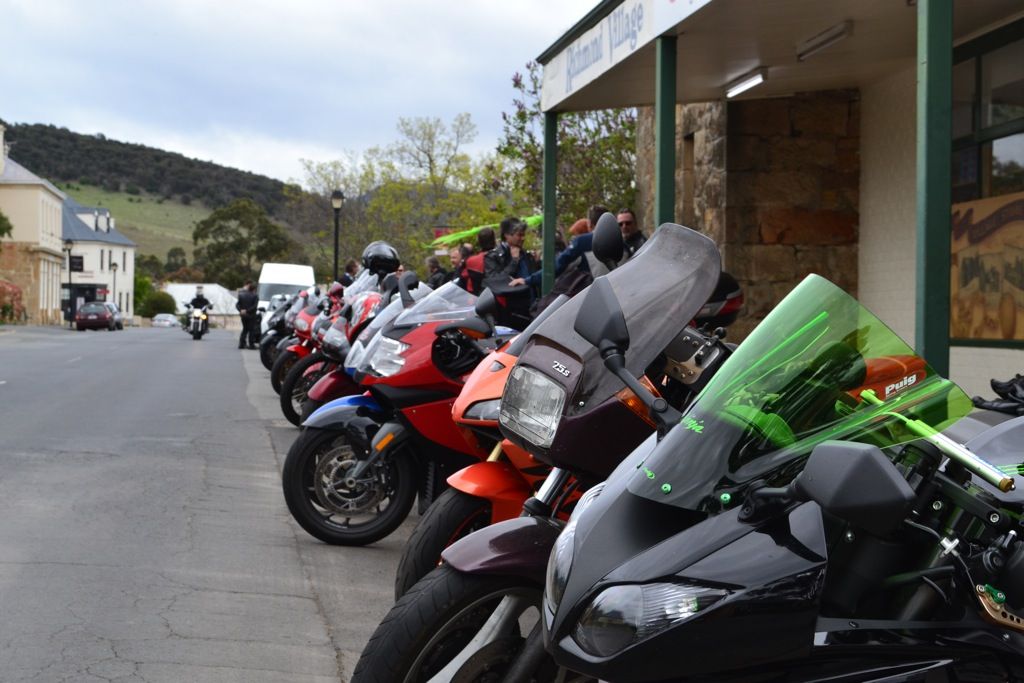 As above.
Coffee stop at Orford!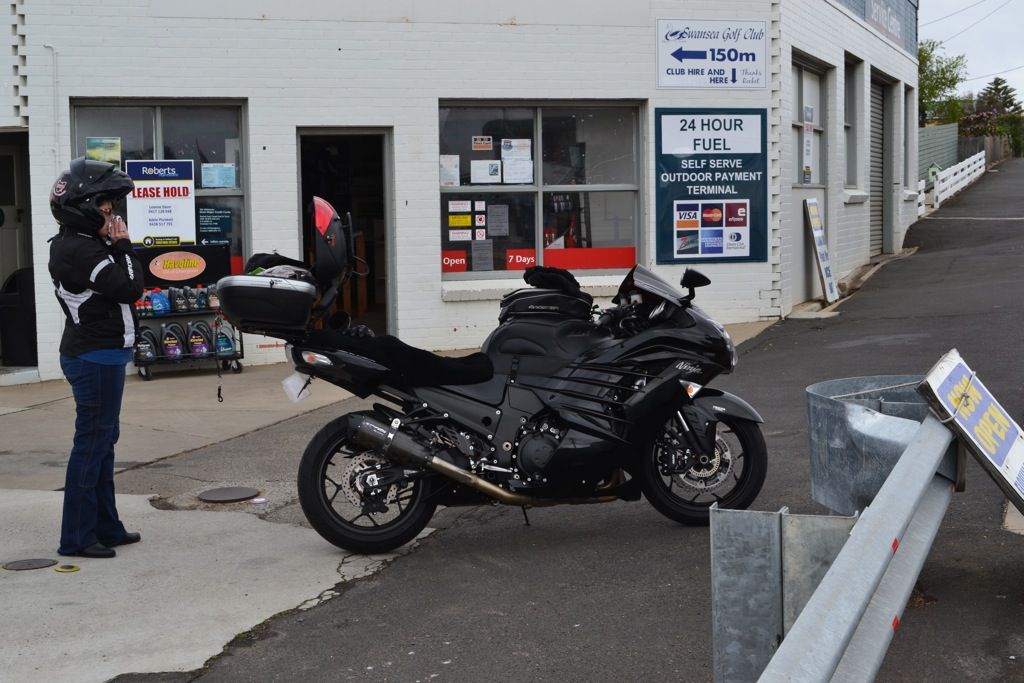 My two girls in Swansea.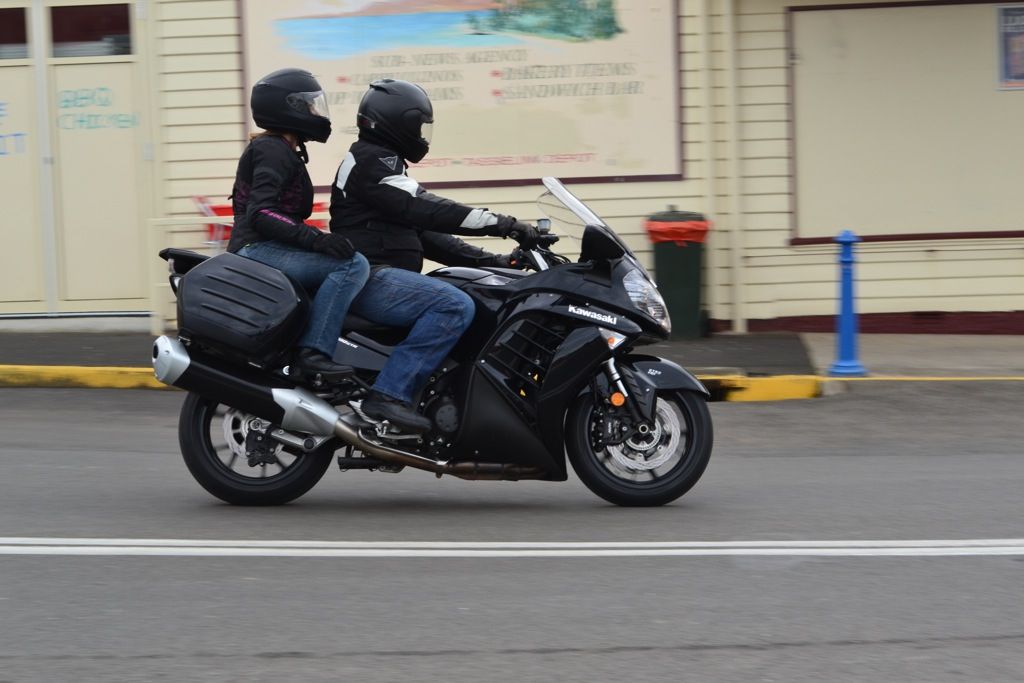 Paul's GTR.
Lunch at Last at Bicheno.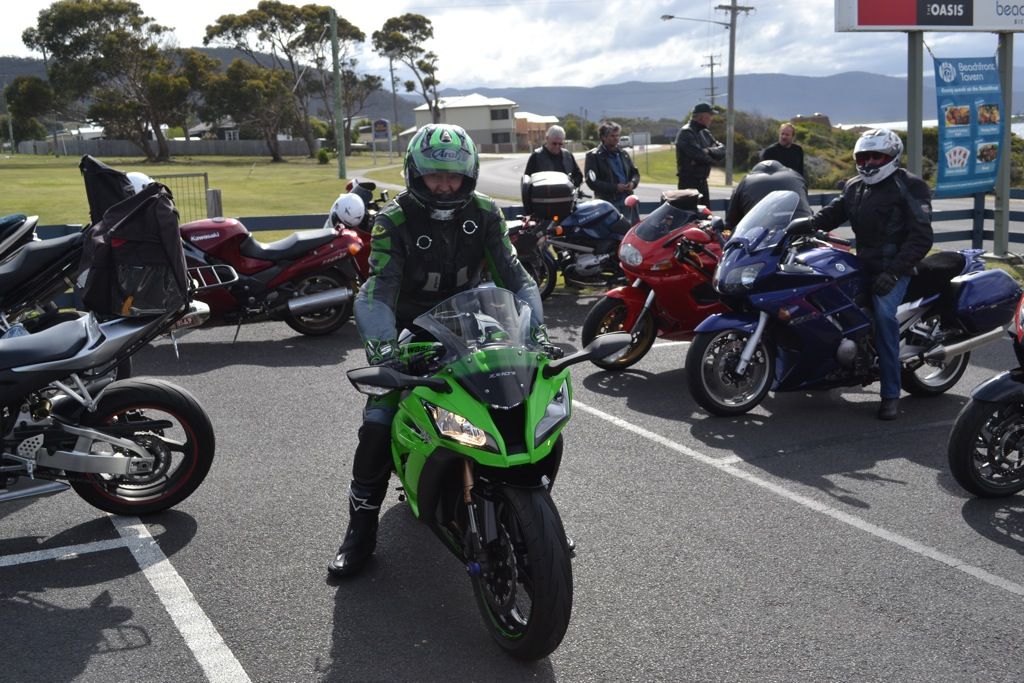 Tim's Green Meanie.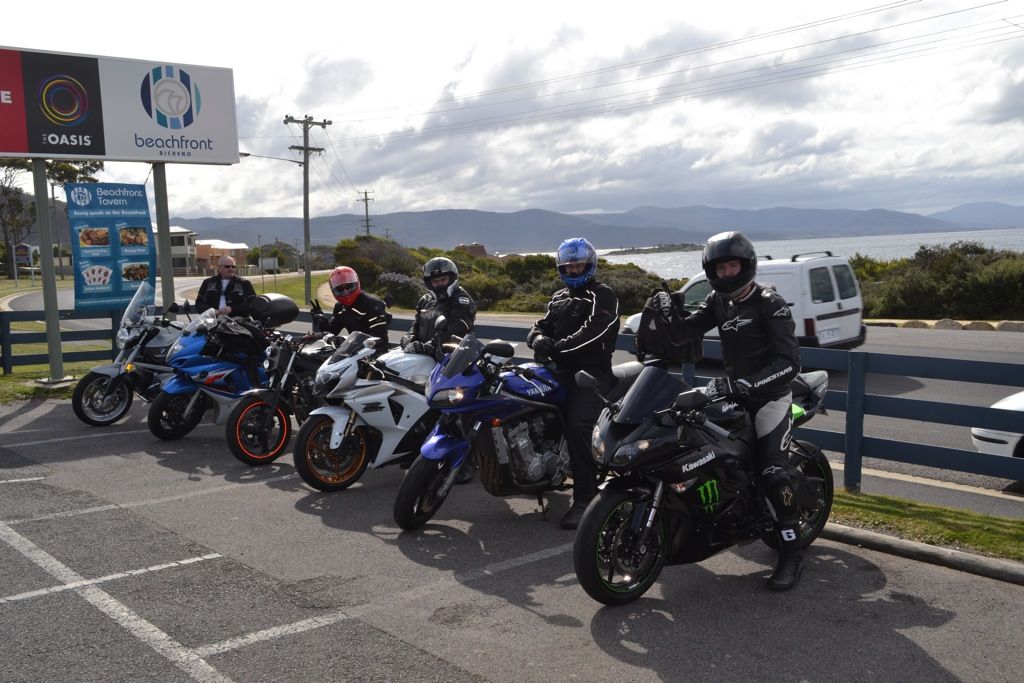 Some of the boy's heading for Lake Leake.
Back at the Richmond Pub.
I reckon this will give the ZX14R a run for it's money. Lol.