Discussion Starter
•
#1
•
Hi guys, after all the advises i gave you about ditching that f... connector and not doing it for myself ..... it finally happened to me
:evil:
I just got back from a 2200 miles round trip from nova scotia, the day before comeback i noticed that i had no headlights and then it hits me !!! why me !!!!! I had checked the connector before leaving home and it was dry and perfect so i taught no need to fix it right now.
I know a 100% sure that it is not an oil problem, the wires and the connector where dry, it's just a shitty connector problem.
I am making this post to help some of you to fix the stator and the headlights trouble for a ridiculous price.
This is the kind of tools you will need: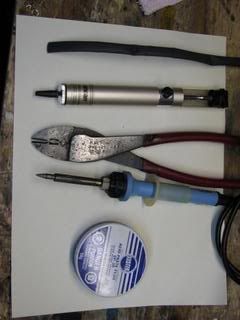 First the stator:
1- get some good crimping lugs insulated or not for 16-14 awg (if they are insulated just rip the insulation off)
2- don't forget to put the heat shrink on the wires and then crimp and solder the connexion like the next picture.
3- Shrink the shrink and it should look like that.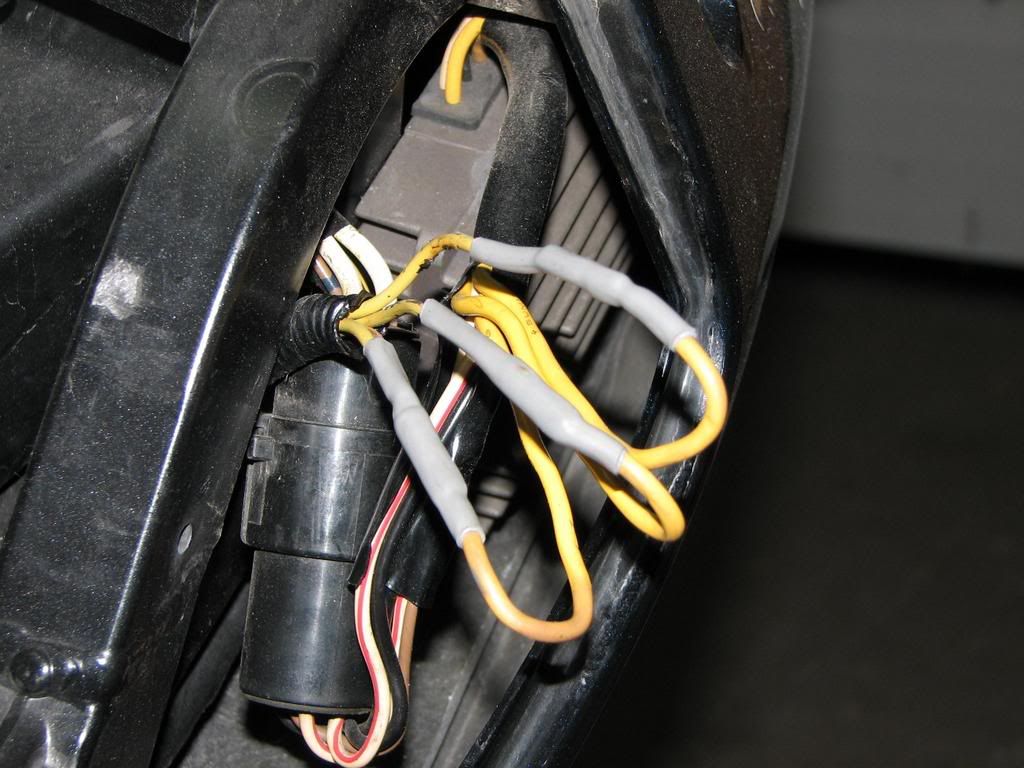 Tie everything with Zip ties and you get a clean solid job like the next pic.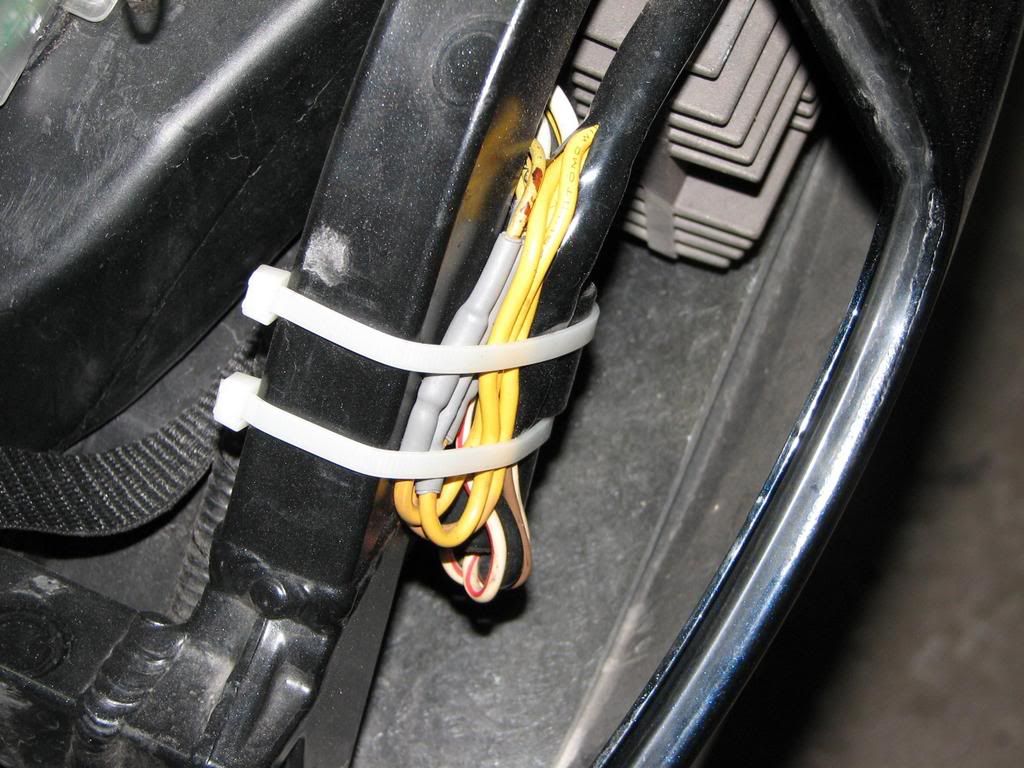 Now for the headlights let me explain what happens. You will see that on one of the wires coming from the stator that there is a fourth wire crimped on it. That wire goes to the junction box located under the fake gas tank and triggers a small relay in the j-box that triggers a bigger relay behind the speedo that turns your headlights on.
So when the connector burns, voltage seems to go higher on the stator and blows that small relay.
The next pictures show you the J-box and the relay you need to replace, you will need to remove all the fuses to open the j-box.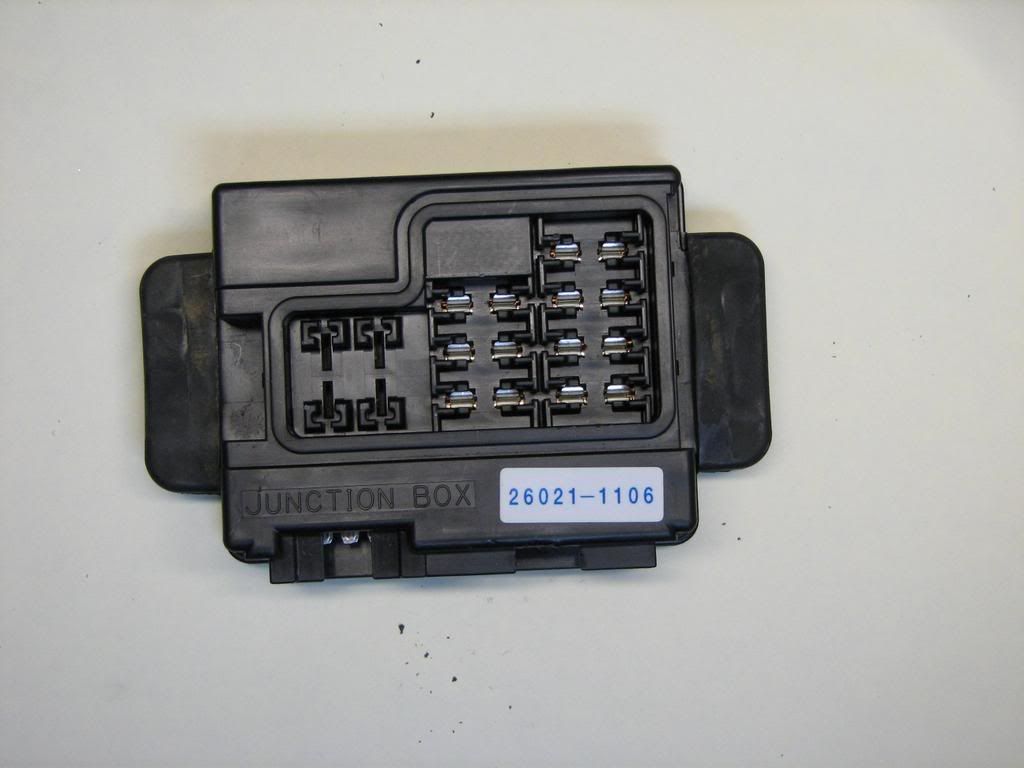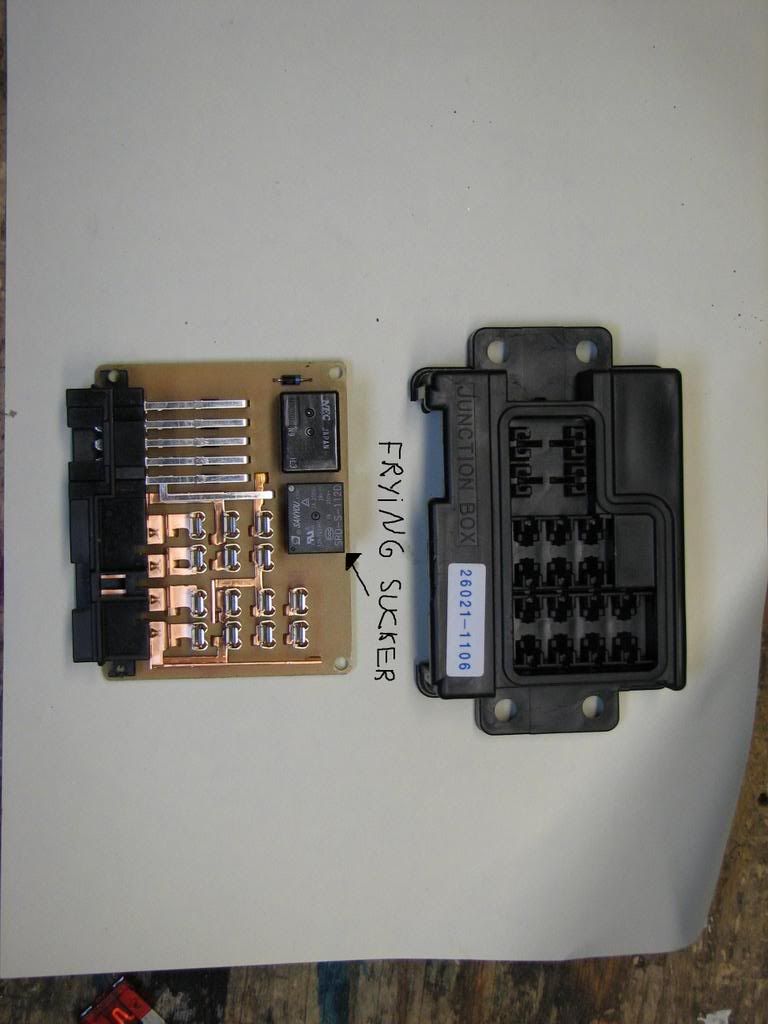 I bought a relay at my local electronics store for a ridiculus price, you can see the part number clearely on the next picture, it is the relay on the left.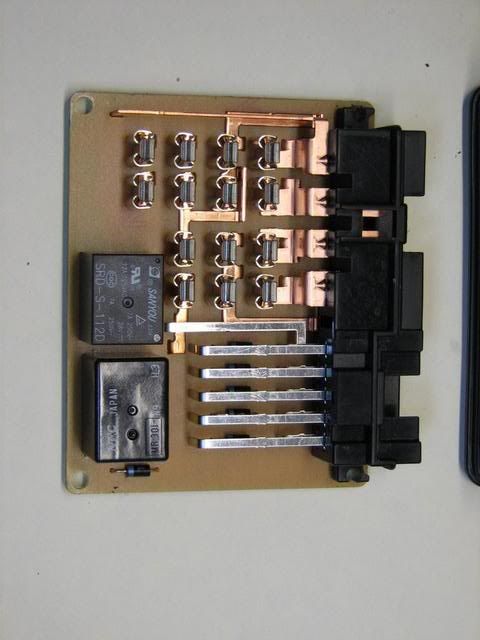 So the complete fix was made for about 10$ and 2 hours of easy labor. (not counting the 120$ of the motel because i could not get home before dark :evil: )
If some of you have things to had to this fix please do so, this post should be made as a sticky so that EVERYBODY that have an 00-02 12r should do the stator fix before 30000 kms.
Thanks !