Discussion Starter
•
#1
•
ROT Tassie Tour report!
Day 1
Well were do I start, I guess at the start!
Shirena, myself and B2 rocked up to Richmond at 9 am on a overcast grey day. We had breakfast and then round 15 plus bikes hit the road and headed to our first stop at Orford. After a quick coffee stop with rain threatening we then took off up the East Coast to our next stop at Swansea for another coffee stop. Then it was across the Lake Leak Road to Campbell Town for a fuel stop. The sun then came out and we then took to back way to Cressy, and Longford. On this part of the trip that Sam did the best tank slap I have seen for some time. How she managed to hang on to it is beyond me and full marks to her for having the courage to keep going after and pretty scary tank slap. Well done Sam! Once we arrived at Longford we did a quick regroup and then set off for our night stop at Deloraine in beautiful sunny weather. After a quick blast through to Chudleigh so that Shirena could visit her fav shop the Chudleigh Honey shop. Once back at Deloraine we spent our time going for a walk and a look around. We then a good dinner at the Settlers restaurant, which is apart of the Mountain View Motel. It was also great to see Lincon arrived late that night after a hard days work to join us was pretty good effort, thanks mate!
Day 2
We woke up to a cool drizzly morning and headed off for another days riding. We headed out through Chudleigh, Mole creek, were I took the wrong turn and ended up leading several riders up and around the back of Mount Roland, I was so glad to see the Moina Junction. After a quick catch up we then headed across the front of Cradle Mountain and finally into Tullah for some more fuel. A quick tip for any traveller when at the Tullah servo do not believe a very old woman with no teeth, slippers and dressing ground when she tells you they have no fuel and you have to continue for in her words "If you want fuel you have to go nine more bloody miles down the road". Speak to her grandson they have fuel! After that strange West Coast moment it was then back to the Reece Dam road and a stop for lunch at the Reece Dam, big thanks to Carissa for the great suggestion over taking our own lunches to the Reece Dam. After lunch it was off again this time via the great Pieman Road to Zeehan and the Pit Stop Café. From there John Moores left us and headed back to deloraine. It then through to our final stop for the night at Strahan. It was on this part of the trip the Link came across some crazy Indian standing in the middle of the road taking photo's of is parked car. At a speed of around at about 170 Link adopted the eyes like dinner plates as he was trying to work out which way the best way to avoid the crazy Indian standing in the middle of the road. We finally arrived in beautiful Strahan and had a great meal and get together down at the wharf area to finish off a great day's riding. The nights rest in a Harbour side cottage in a very comfy king size bed was very much appreciated.
Day 3
Awoke to another beaut Autumn Tassie day in Strahan and had great breakfast at the Strahan bakery, then refuel and then off to our lunch time and link up with the ROT monthly ride at Derwent Bridge. Again the Tassie weather gods were kind to us with clear weather all the way to Derwent Bridge. We arrived for the lunchtime stop and not long after the ride group from the east arrived. It was pleasing to see at least 20 riders joining up with us, along with a few people we haven't seen for quiet a while, I guess the ROT can't be that bad to ride with! Lol. Anyway after lunch we then headed for the final leg to the Bush Inn at New Norfolk, with a quick stop at Ouse. This years ride turned out to be a great ride and I wish to than everyone who came along and made it work so well. While at the Bush Inn Sam walked in wearing one boot, apparently a wasp got down into her boot and bit her foot, so Sam but we couldn't help but laugh, and once again you took it in good stead. I have already mapped out next years four day ride and will let you all no in good time. Thank you everyone for coming on the ROT Tassie Tour and the months ROT ride the two combined to make today a great day of riding and for me and Shirena it was a 925 k trip over 3 great days and were everyone got home safely. A special thanks must go to Shirena for all the unseen work she does for the ROT and helping me put like rides like this together. Also thanks to both Steve Burn & Paul Oakeshott for their help encouragement.
TTFN, Dutchy
Start point at Richmond.
Another group of ROT travellers.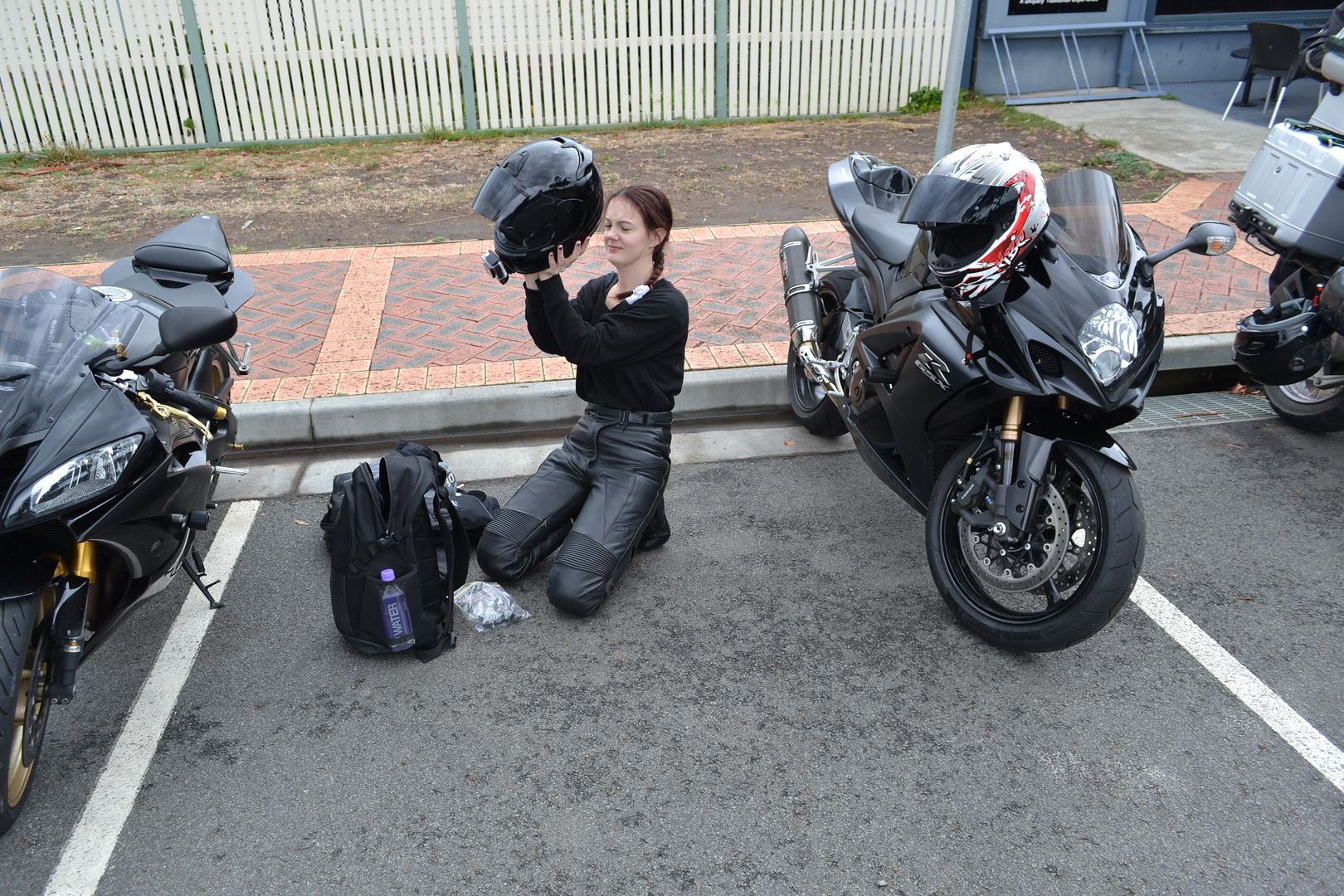 Sam (The Little Wiggle).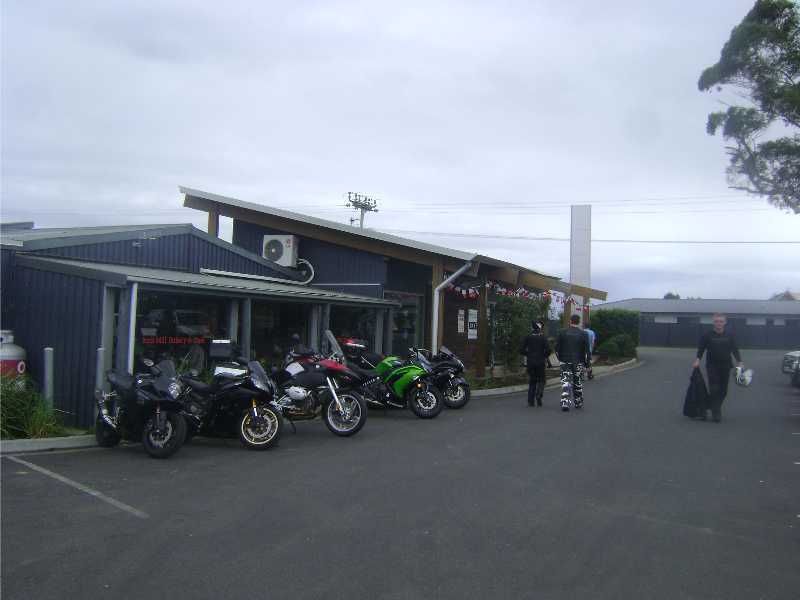 Coffee stop at Orford.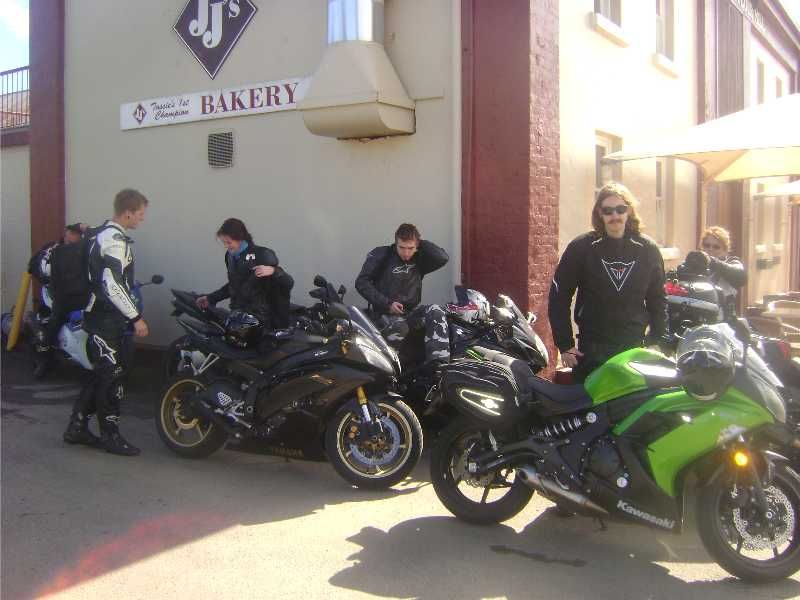 Kriss at Longford.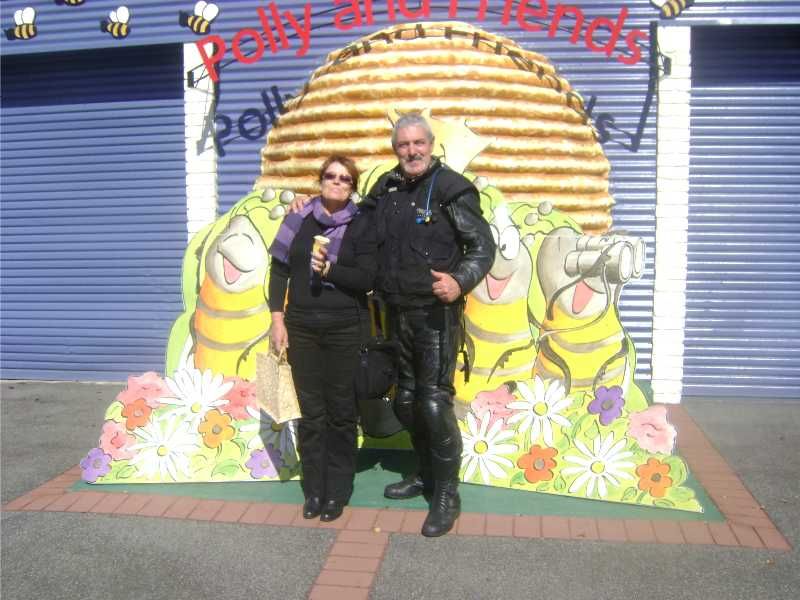 D & S at Chudleigh Honey.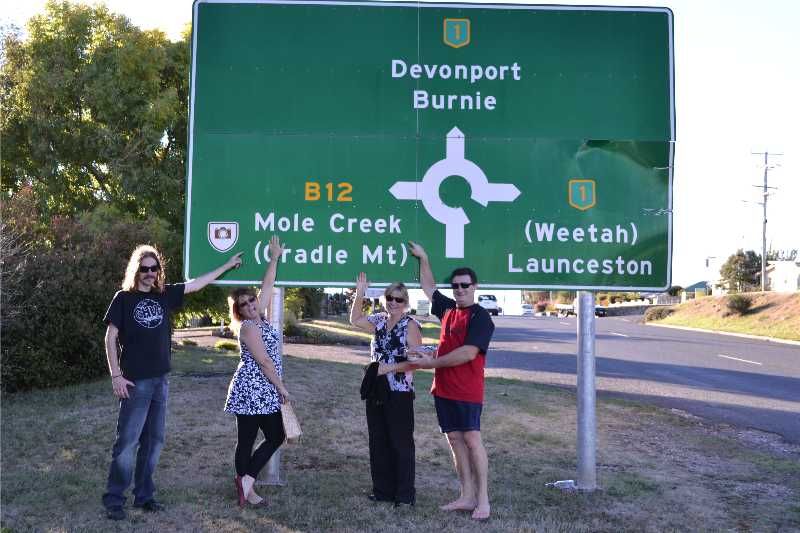 Somewhere in Deloraine.
Back of Mt Roland.
Reece Dam lunch stop.
Reece Dam.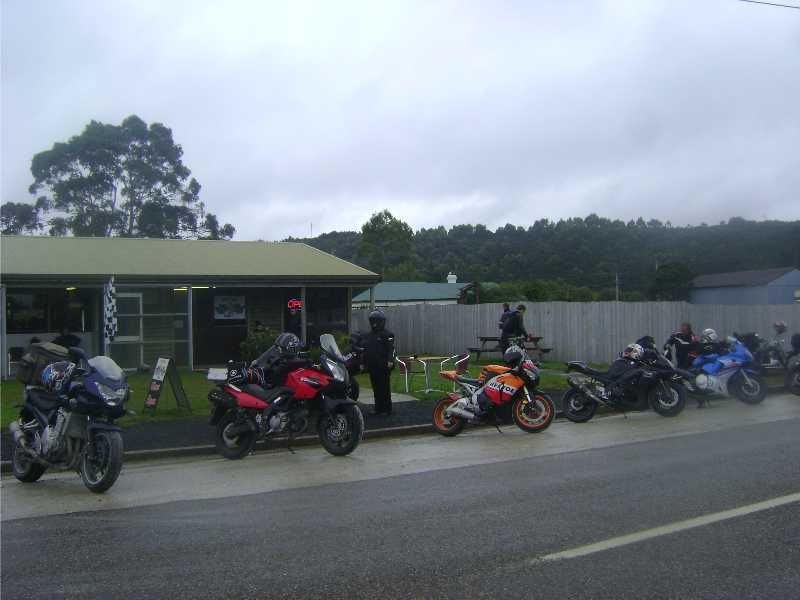 Pit Stop Cafe at Zeehan.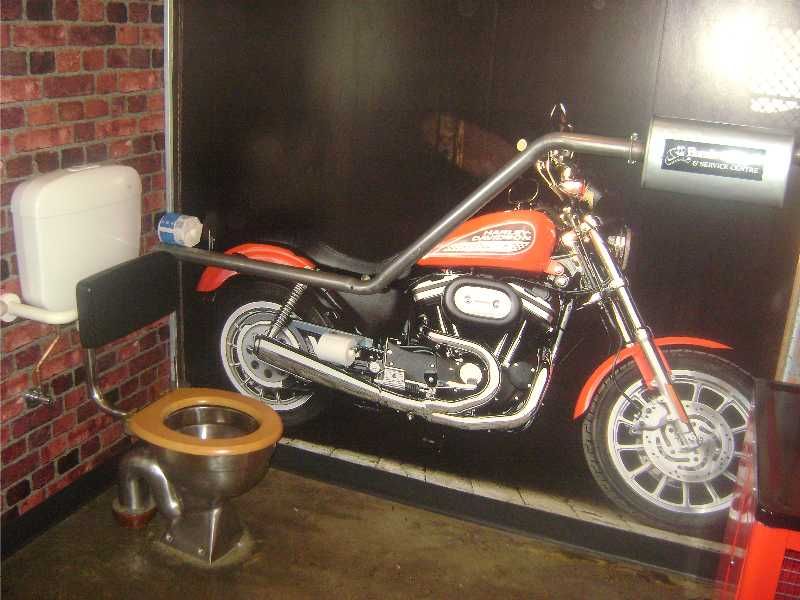 The Pit Stop Loo.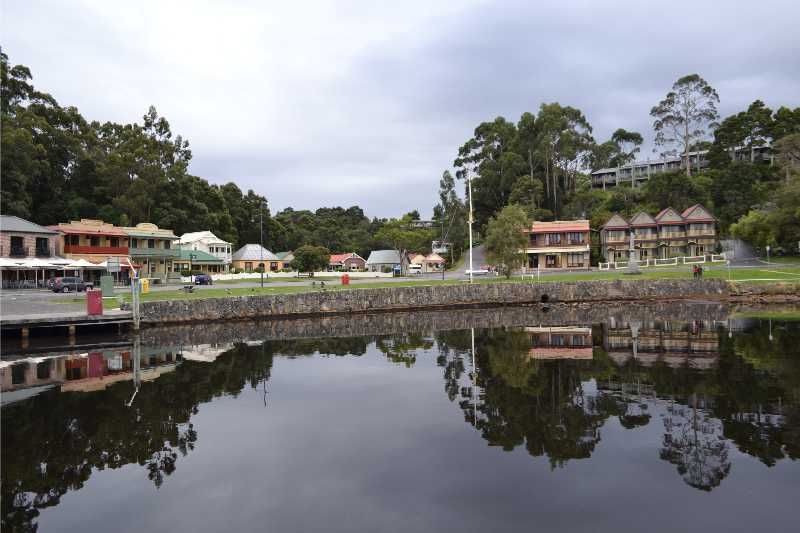 Strahan.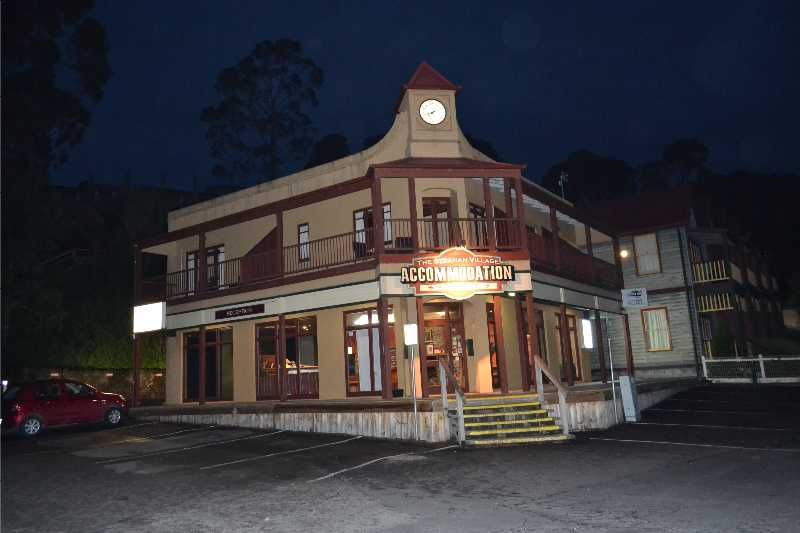 More Strahan.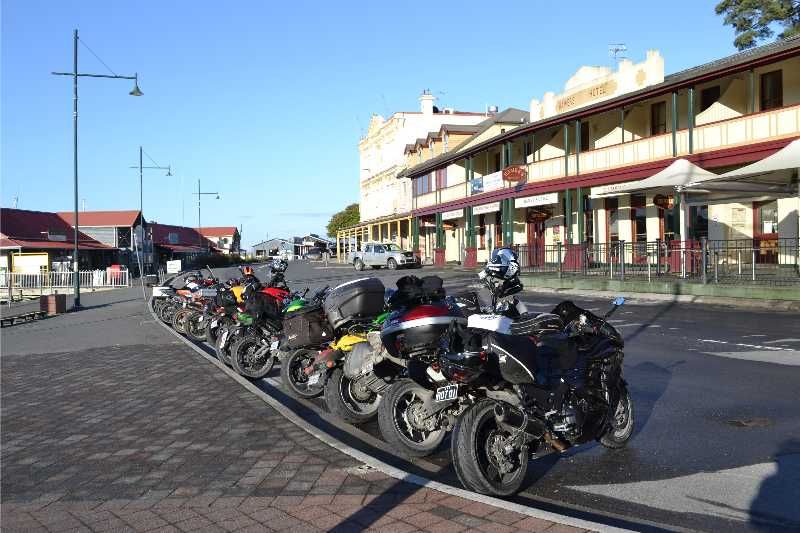 Getting ready for the run home from Strahan.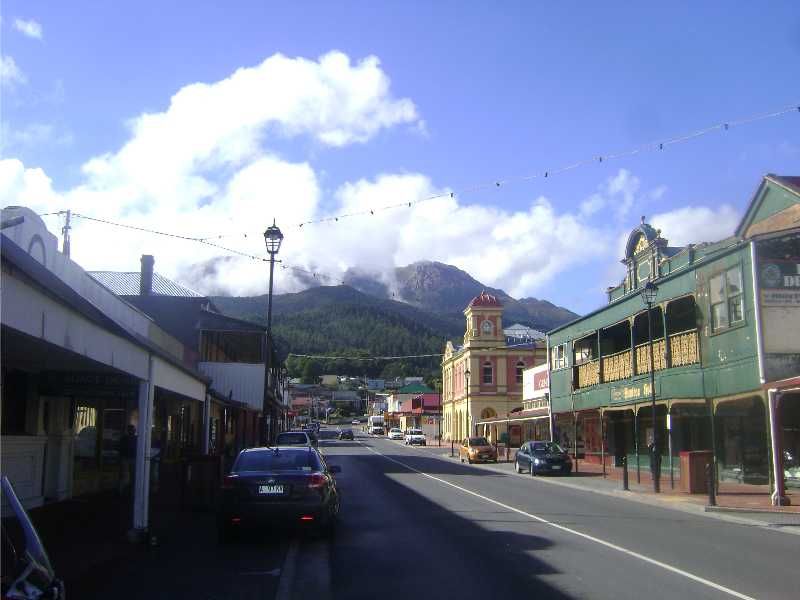 Queenstown, fuel & food.
Paul J refueling Squirrels bike at Derwent Bridge.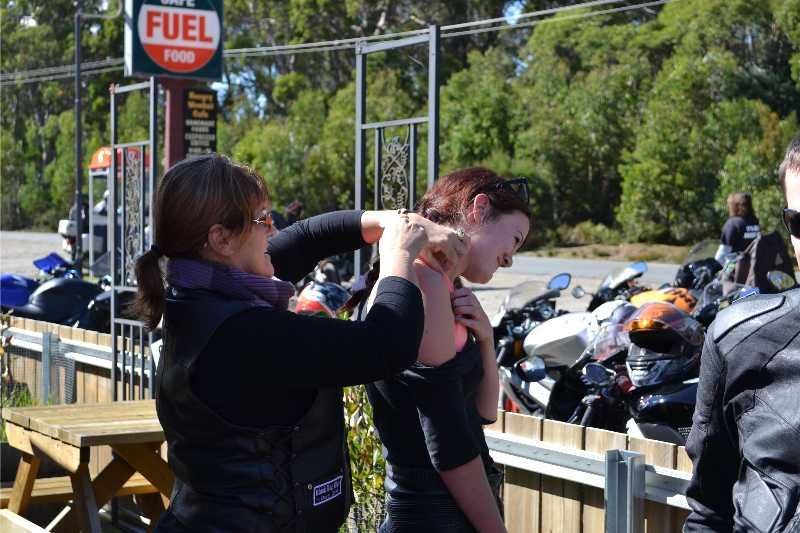 The Rotmother and the Little Wiggle.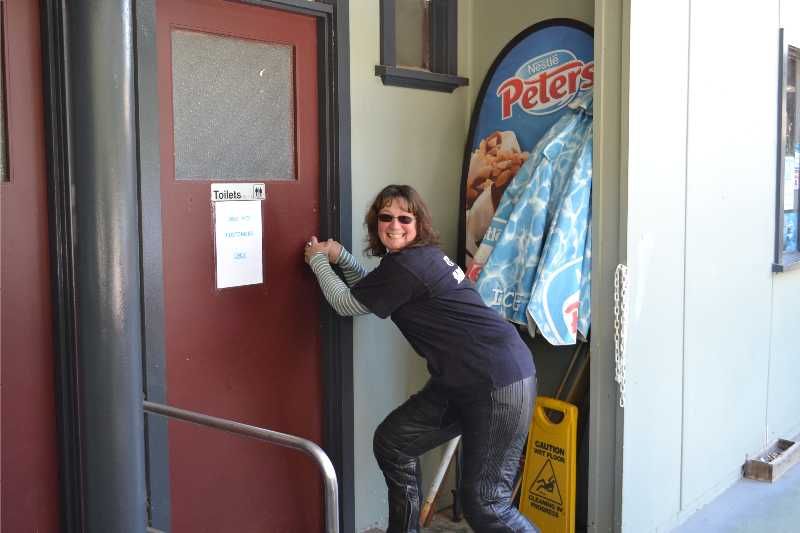 Nana Kath.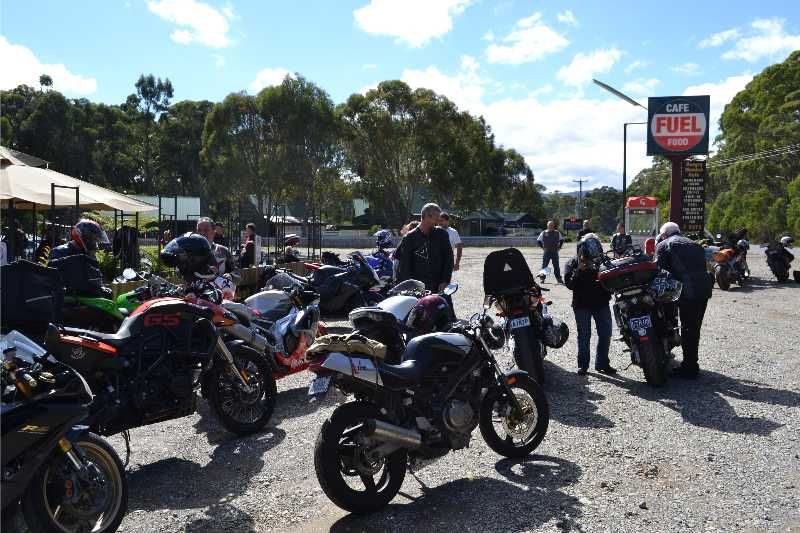 Hungry Wombat Cafe Derwent Bridge.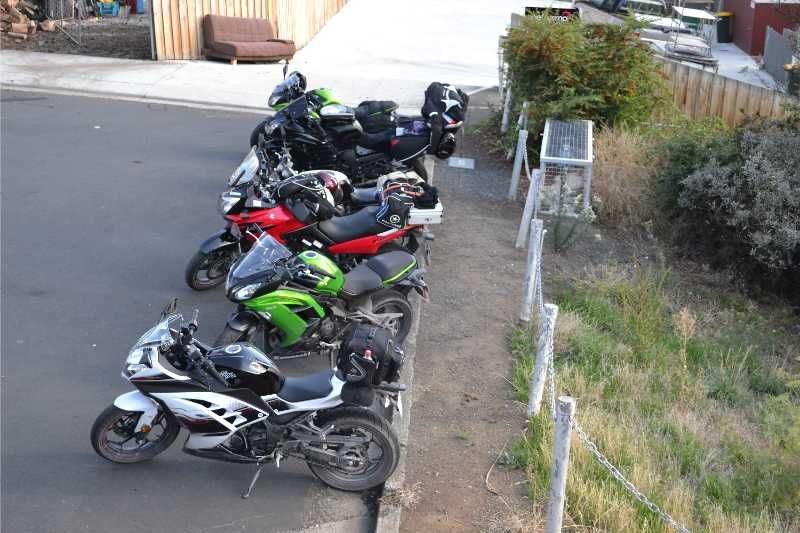 Ride end at the Bush Inn, 935 k's.