Today's ROT ride was a beaut, a great combination of great weather, great roads and of course great people.
I sometimes think back to when 5 of us started the adventure called the ROT and see it is today and just smile.
We started this morning at Richmond with close to 40 bikes. While there we had some goose in a car on P plates tried to run Kev's bike down outside the pub. Full marks to Kev for keeping the mighty Tiger upright and full marks to both and him and Jane for continuing on the ride even though your bike was slightly damaged and thanks for doing the whole ride.
As we had another incident were Tony stalled his Tiger and put her down at the entrance to the pub. Again full marks for him & Karen doing the ride as well, but you still will get the dumb **** award mate!
The rest of the ride was without incident stopping at Bothwell then on to the Great Lakes Hotel for a great lunch and some well deserved drinks.
After lunch we headed back to Bothwell for another stop and then on to the Bush Inn in New Norfolk for an after ride drink. All up we clocked up around 300 k's.
Thank you everyone for making the day another ROT triumph.
A special thank you has to go to PP who after flying into Hobart after a trip back from Africa then pulled the BMW out and rode to the Great Lakes Hotel to join up with us. Thanks mate, a great effort.
Also a big thanks to all new riders and pillions who came out to meet the ROT and become apart of us. Well until next month everyone ride safe take care and look after yourselves.
TTFN, Dutchy.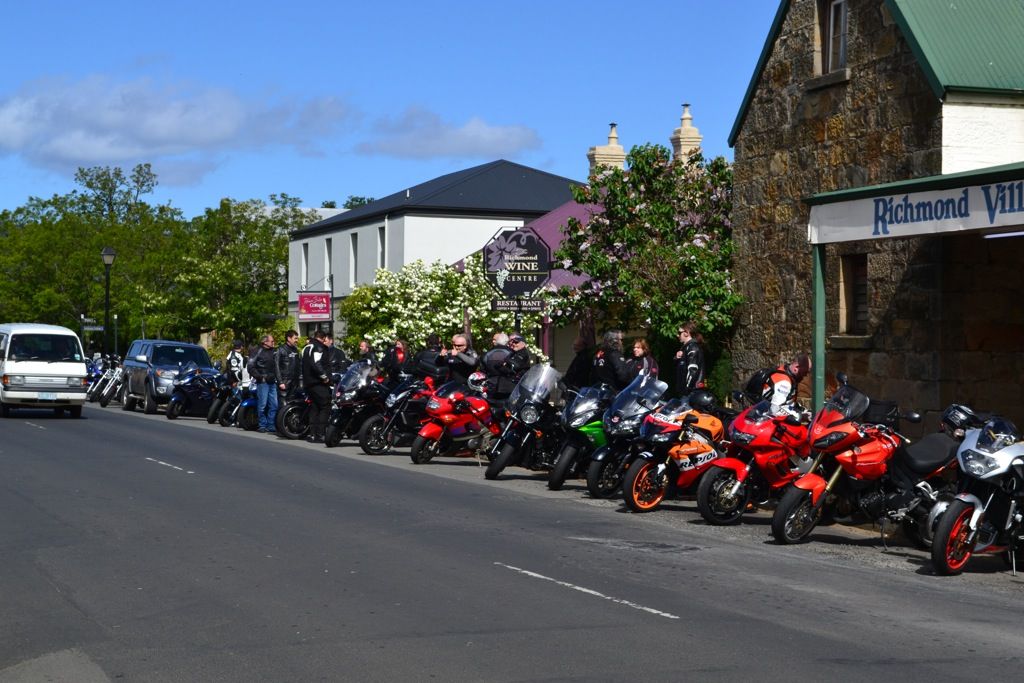 Ride start at Richmond.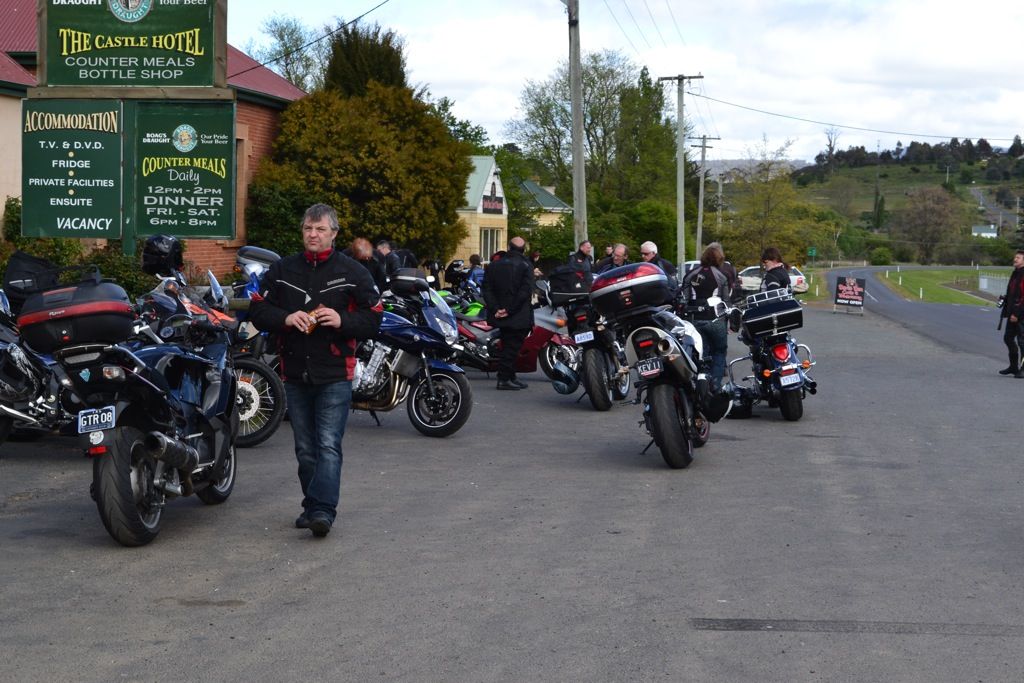 Stop at Bothwell on the way to the Great Lakes pub.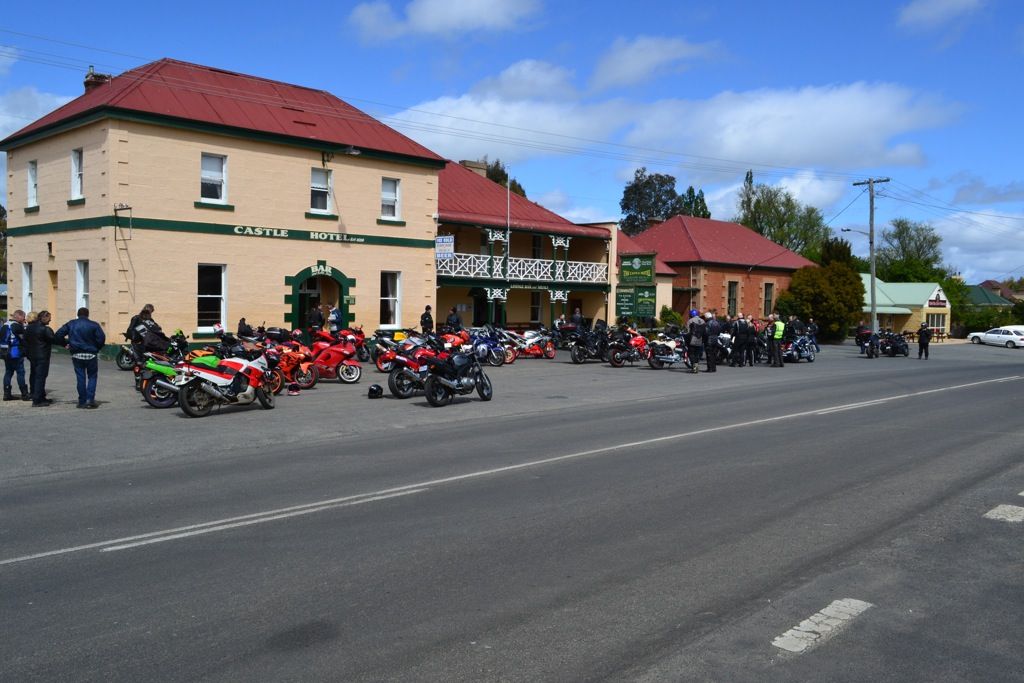 Bothwell again.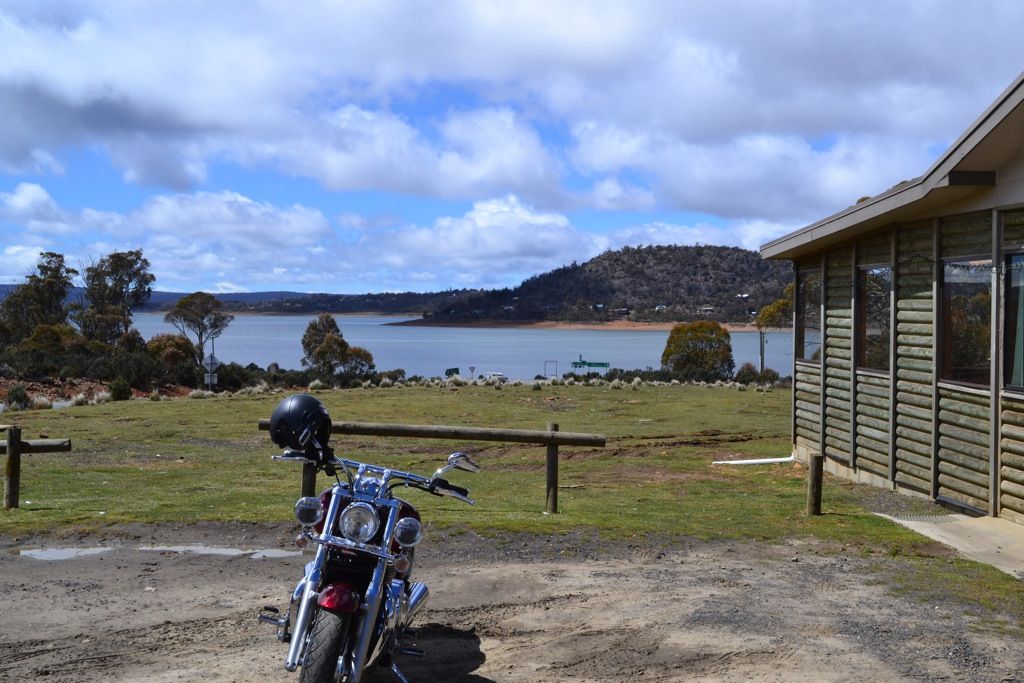 Miena, Great Lakes.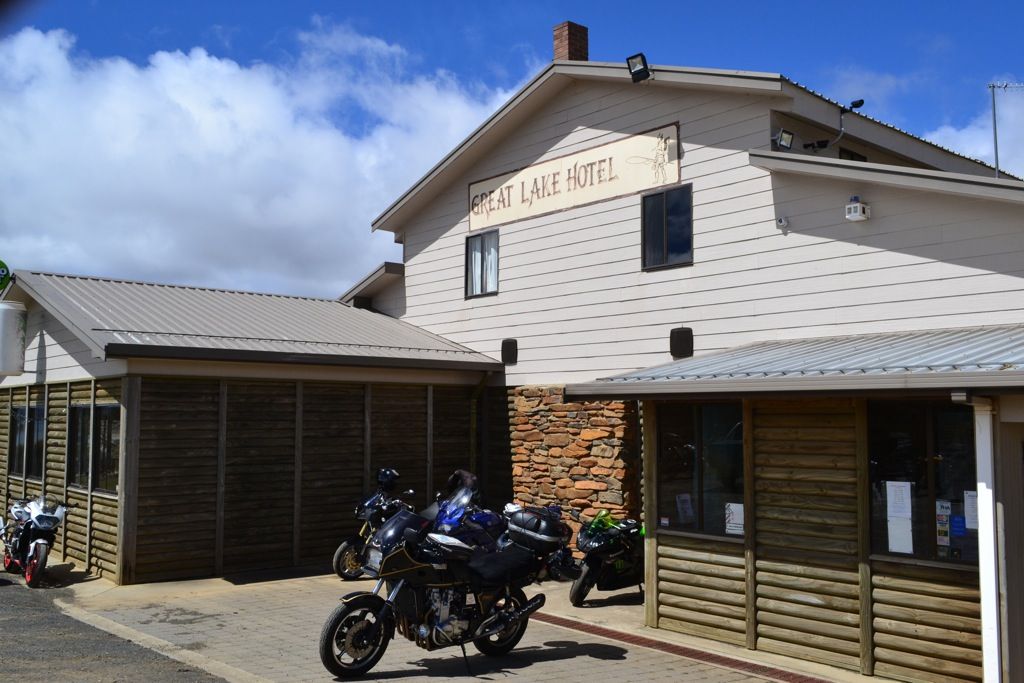 Max outside the pub.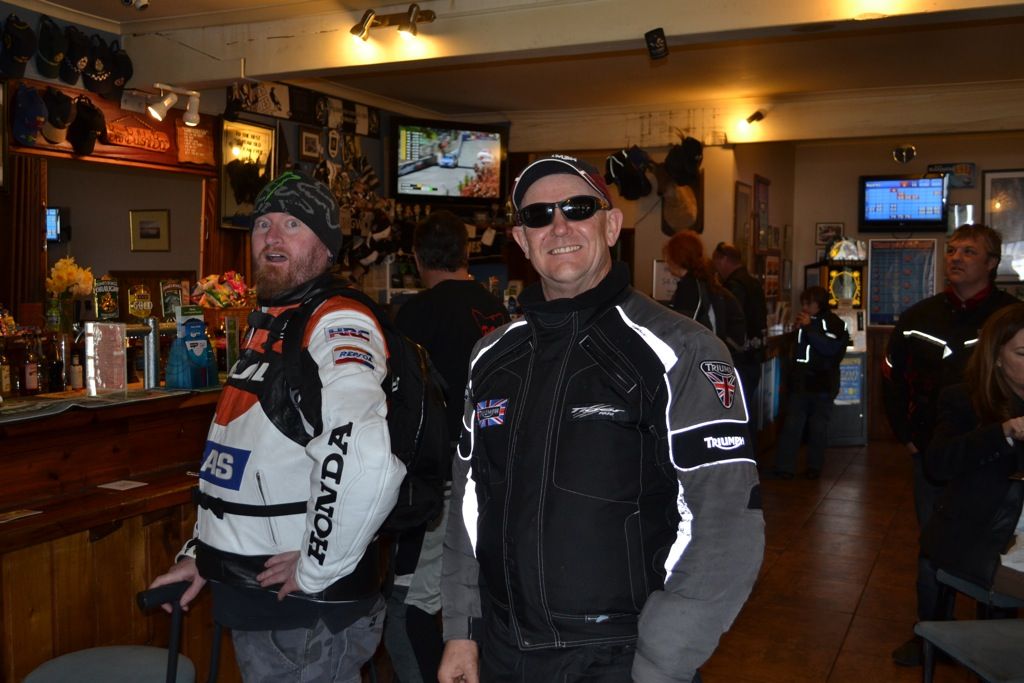 At lunch at the pub.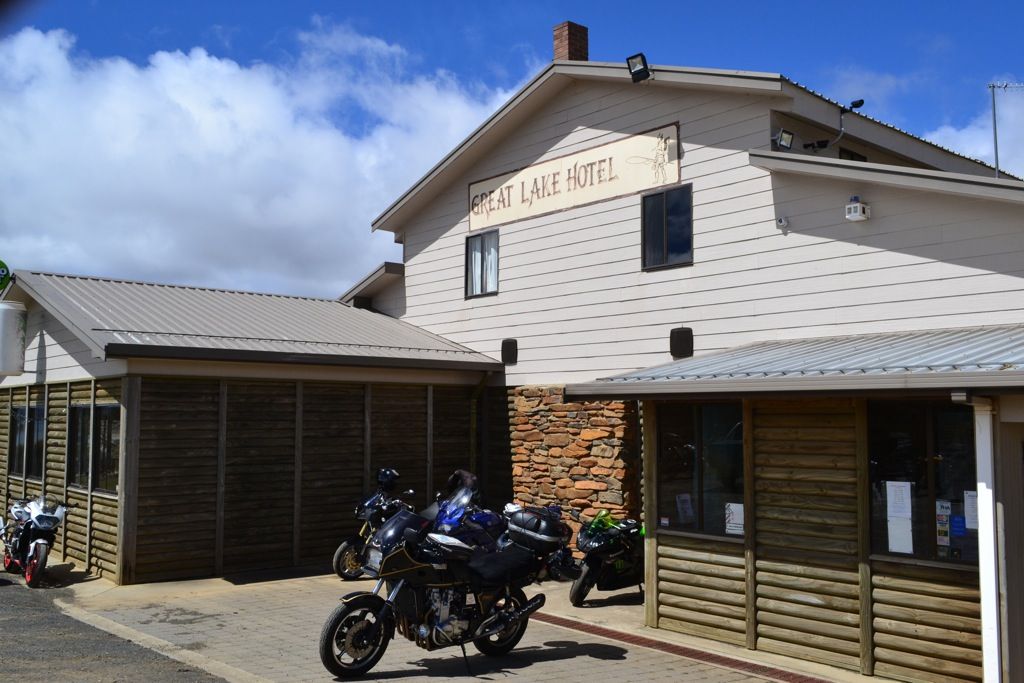 Shirena & PP at Bothwell.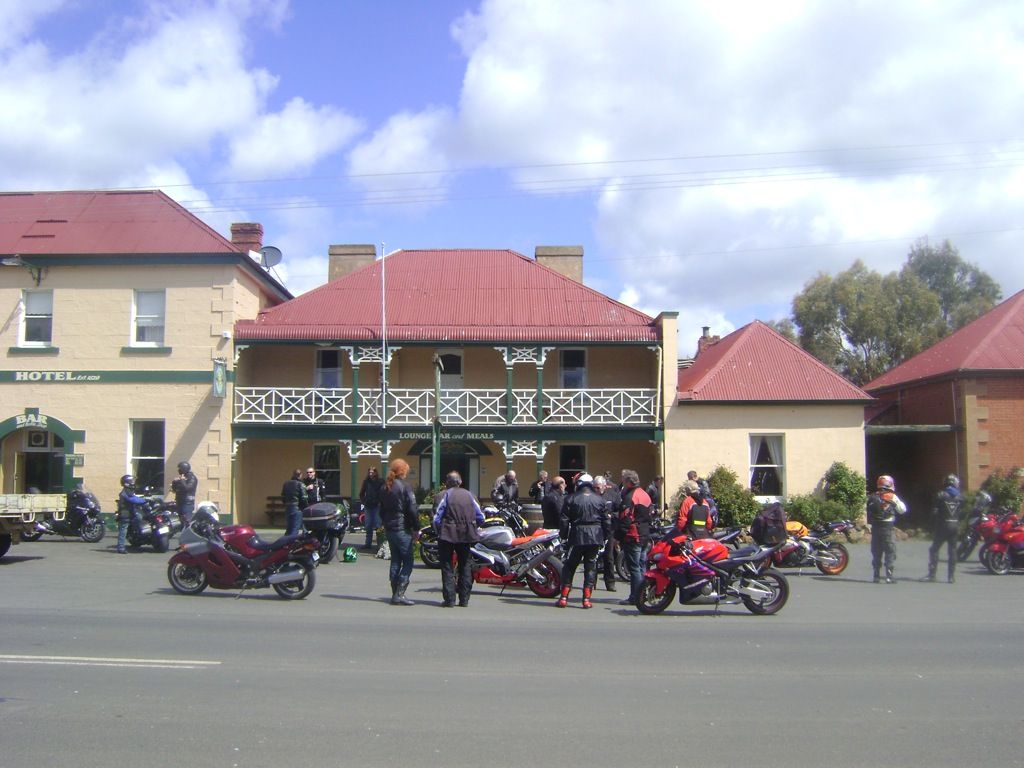 Stop at Bothwell on the way home.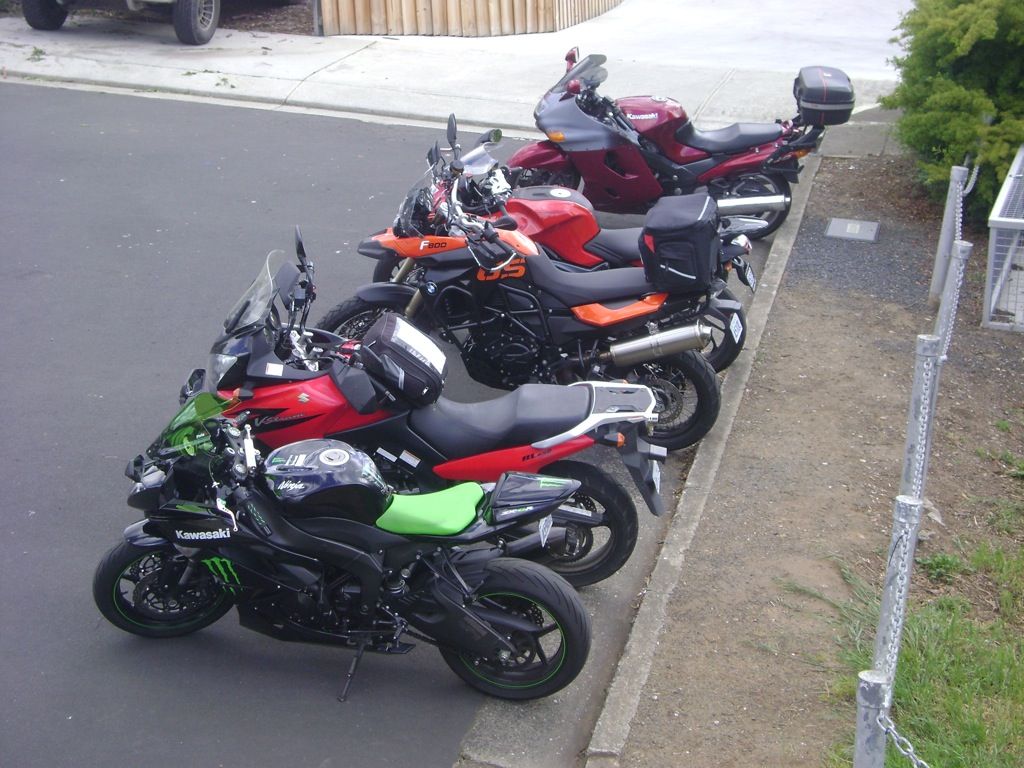 At the Bush Inn.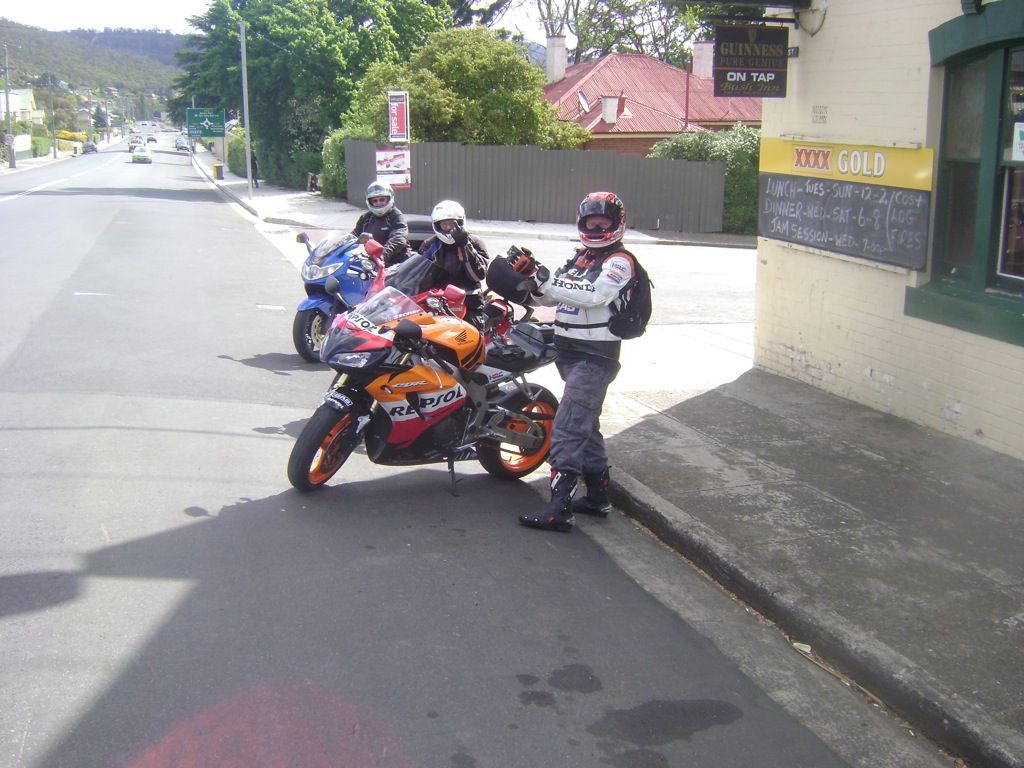 Time to head home.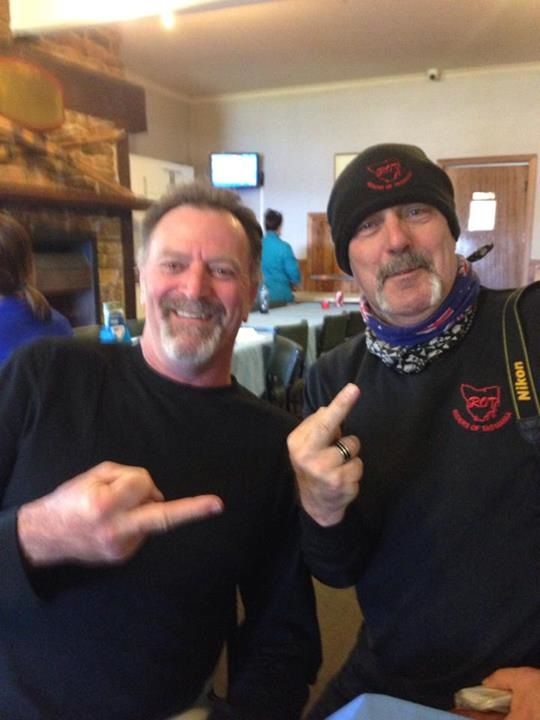 The end.